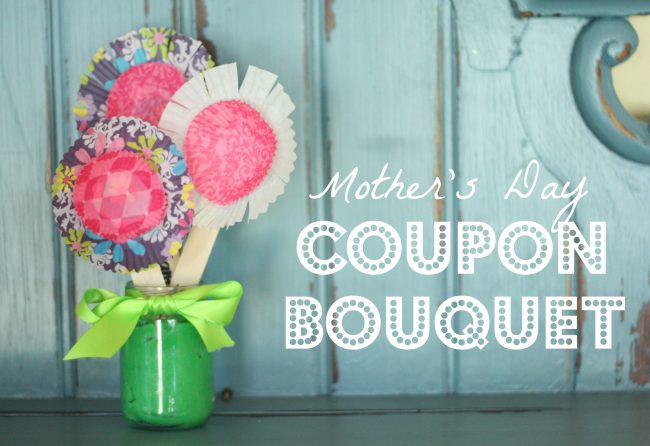 I love the idea of giving "coupons" for Mother's Day. My Love Language is definitely "Quality Time", so things like that always tend to mean more to me than anything else! I also love cute homemade gifts as well, so this Mother's Day gift idea combines these two ideas into one! Another variation could be writing things you love about Mom (or Grandma) on each craft stick.
Here's what you'll need: Jumbo Craft Sticks (sent to us for free by CraftProjectIdeas.com), Cupcake Liners (both the regular size and the mini), scissors, a glue stick, a permanent marker, and a small container to put the "flowers" in (I used an old baby food jar).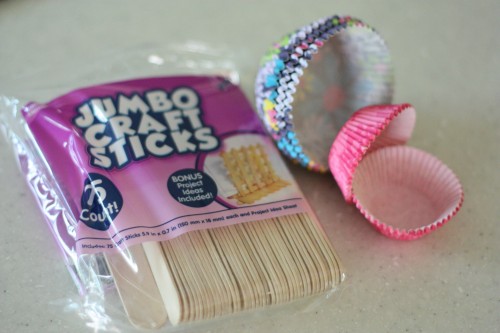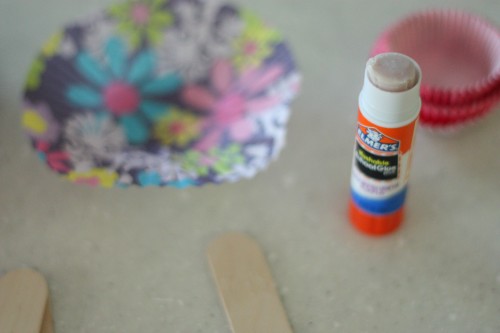 1. Turn the regular-sized cupcake liner inside out (so that it is now a bowl-shape with the print on the inside). Glue it onto the top of your craft stick.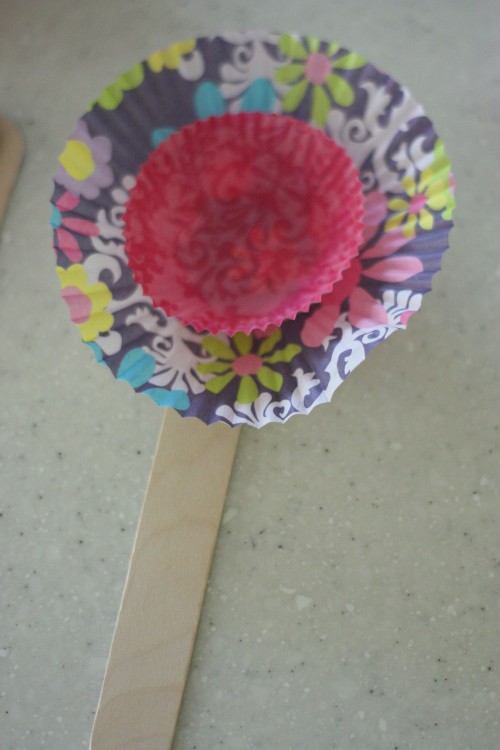 2. Turn the mini-cupcake liner inside out as well and glue that on top of the larger one.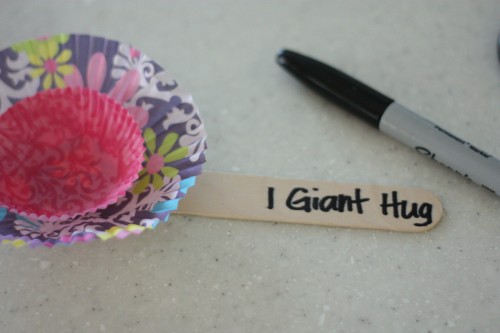 3. Write your "coupons" (1 Giant Hug, 5 Minutes of Cuddle Time, Wipe Down the Kitchen Table, Fold Laundry, etc).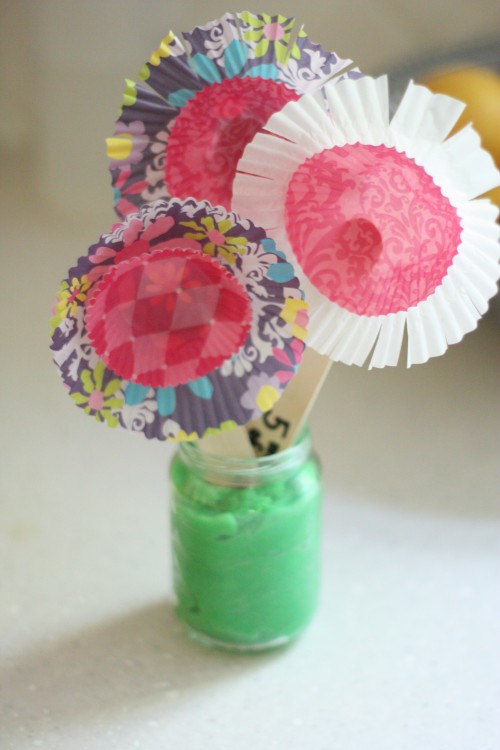 4. Repeat for the number of "flowers" you choose and then put into your container. I used some of our Lemongrass-Scented Playdough I had in the pantry to hold all of the craft sticks up. Worked like a charm!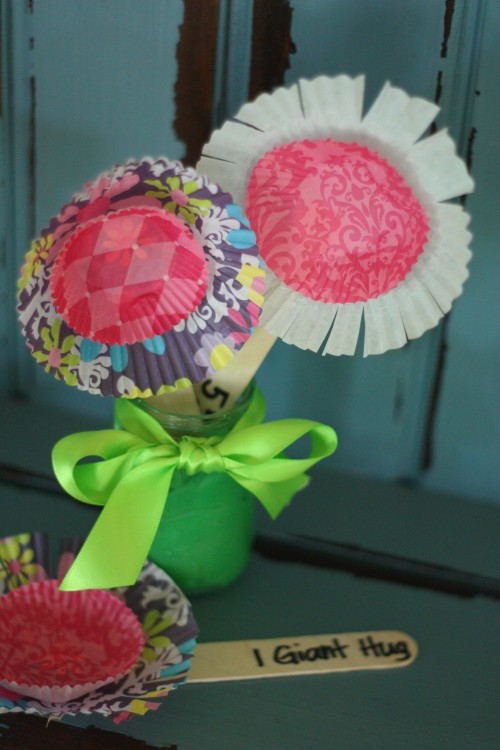 Looking for other ideas? Create a personalized pot holder or candle with your child or make these picture refrigerator magnets…
What is your favorite Mother's Day gift idea???