One Fish, Two Fish, Red Fish, Blue Fish: Dr Seuss Fish Bowl Craft
One Fish Two Fish Red Fish Blue Fish is another beloved Dr. Seuss book in our house! This fish bowl craft was especially fun because the paint is actually colored corn syrup–which dries shiny and glossy! Both of the boys loved making their own fish bowls and were so proud of how they turned out!
One Fish Two Fish Craft
Here's what you'll need:  
construction paper (white and various colors)
scissors
corn syrup
food coloring
paintbrushes
clear plastic wrap (optional)
Instructions For Making Dr Seuss Fish Bowl:
1. Cut out a fishbowl shape from a piece of cardstock or construction paper. I folded ours in half to make it symmetrical. :)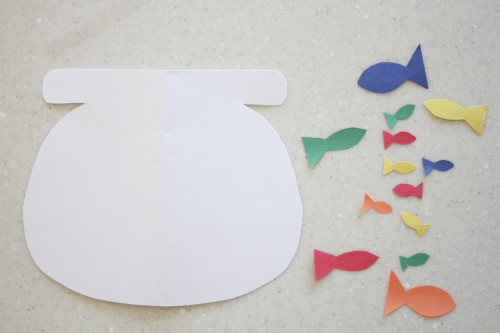 2. Cut out several small fish from the colored construction paper.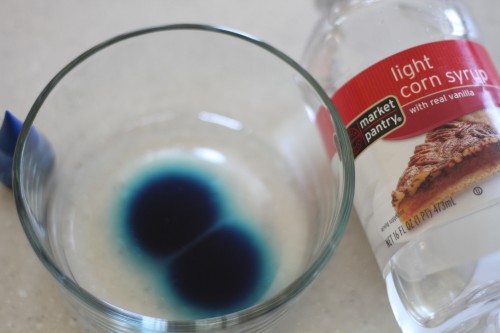 3. Pour some corn syrup into a shallow dish and add a few drops of food coloring.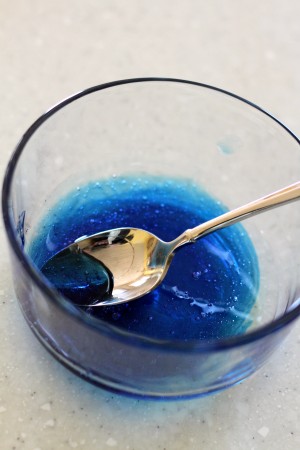 4. Mix.
5. Set out all the materials and let your child paint the corn syrup onto the fishbowl shape.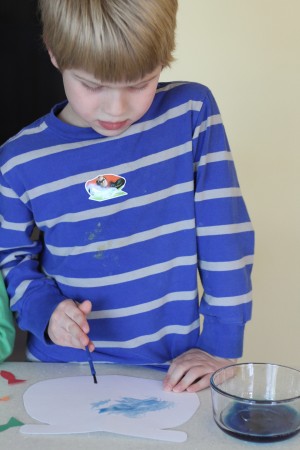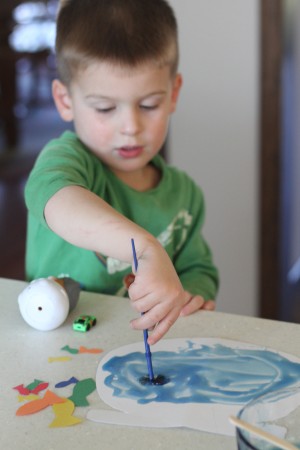 6. Add the fish on top (the corn syrup acts as glue).
 7. Let dry completely. The corn syrup will stay shiny even after it has dried!
 Optional:  Cover the front of the fishbowl with clear plastic wrap for a glassy look.
 We decided we liked it better without the clear plastic wrap, so we took it off.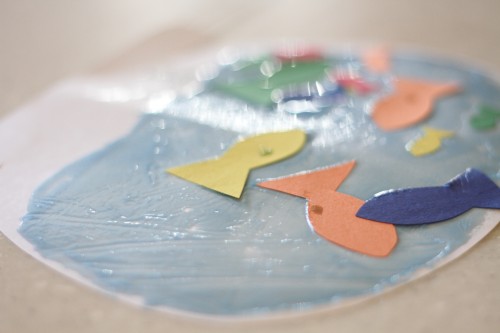 Still shiny and glossy several hours later.
Don't forget to check out our Ultimate List of Dr. Seuss Activities and leave a comment with your favorite craft or activity!