Hokey Pokey Roll and Sing
For Day 22 of our 31 Days of Indoor Fun for Toddlers we had fun with this Hokey Pokey Roll & Sing activity! It is a variation of the silly Hokey Pokey song and Little Sister had a blast! She isn't able to sing it by herself quite yet but she asked me to sing the Hokey Pokey again and again to her.
In this one simple activity, your child is learning about various body parts, in/out positional words, rhyming, and following directions!
Here's what you'll need:
-Painter's Tape
-Soft Jumbo Dice (we have these and love them)
–Our Hokey Pokey Roll & Sing Printable
1. Make a large square on the floor with painter's tape. Print off the Hokey Pokey Roll & Sing cards and put them in the Jumbo Dice.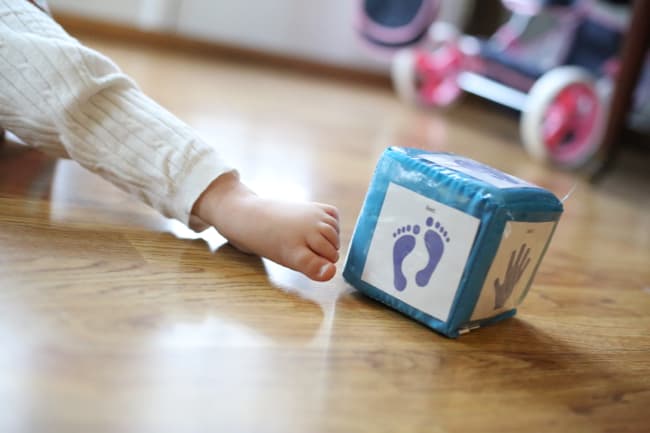 2. Have your child roll the dice and identify the body part.
3. Start singing the Hokey Pokey song with the corresponding body part:  "Put your feet in, put your feet out (while your child follows the directions of putting her feet in the taped square), put your feet in, and you shake them all about. You do the Hokey Pokey and you turn yourself around…That's what it's all about!"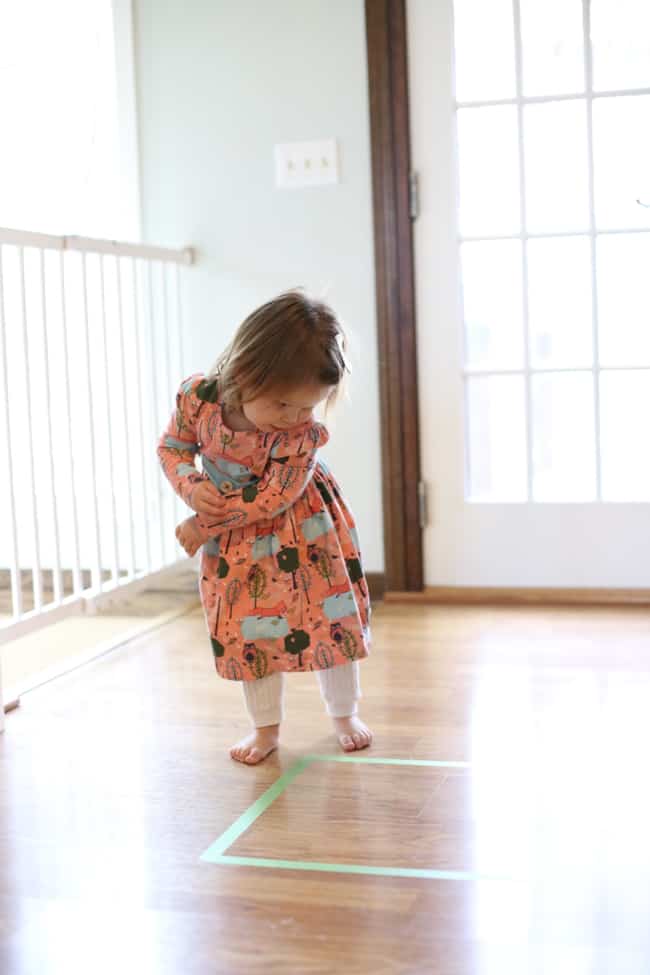 Little Sister was putting her feet "out" of the square.
Checking to see what body part she rolled next!
This is Little Sister's attempt to put her head in. :)
Having lots of fun!