There were so many great ideas shared on last week's link-up. Here are just a few:
Amanda from Impress Your Kids shares how to cut a perfect paper star with one snip. I am super-excited about this…I can't make a star that is anywhere near perfect to save my life!
Are you experiencing the "heatpocolyse" like we are??? This cute sun craft from Growing Up Gardner would be a great indoor activity! And it's made with your child's handprints…giving it bonus points in my book. :)
I love this idea from Camo and Bows for making a bouncy egg (no hard-boiling required)! What a fun experiment!
Have an idea or activity to share??? Link up below! Next week I'll be sharing my favorites from the ones you submit!
Feel free to add the button to the post you're submitting!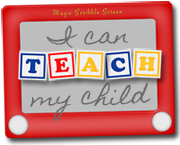 [field name=embed]