Snippy Chicks: Scissor Skill Spring Craft for Toddlers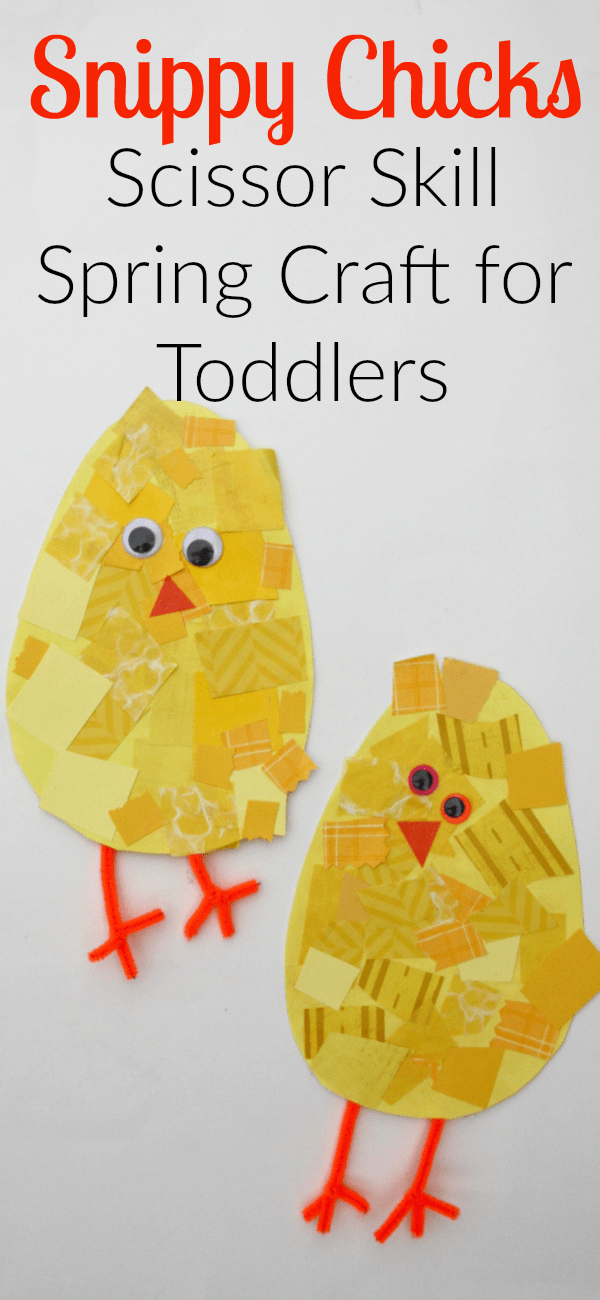 "WHAT are you doing!?!"
I caught my toddler with a scissors her big sisters had left out. There she was, quietly snipping up the mail.
Her reply was simply, "Snippy." That's how the Snippy Chicks got their name!
Even though toddlers and scissors seem like a bad idea, toddlers are going to find and use scissors whenever they can. We might as well teach our toddlers to use scissors safely and correctly! Instead of mail or her own hair, (Yep, she did that too!) we made this fun scissor skill spring craft. It was the perfect way to let my toddler use her favorite tool while teaching her an appropriate use for scissors.
Here's all you need for this cute little chick:
Child-sized scissors
Solid yellow paper
Patterned yellow paper, cut into strips. (You can buy individual sheets of scrapbooking paper.)
Orange paper (Just a tiny scrap for the beak!)
1 Orange pipe cleaner
A Glue stick that dries clear (I like Elmer's better than the one pictured.)
2 craft eyes
Tape
Draw or trace an egg shape on the solid yellow paper. If your toddler has not had ample practice on mail or hair, make a nice thick line with marker to make it easier to stay on the line while cutting. Show him or her how to hold the scissors, first. We always say, 'Thumbs up!" since her thumb should be on top. It can help to let them sit on your lap while you hold the paper. Some toddlers may also like to say, "Open, close. Open, close," with you to remember how to operate those tricky scissors.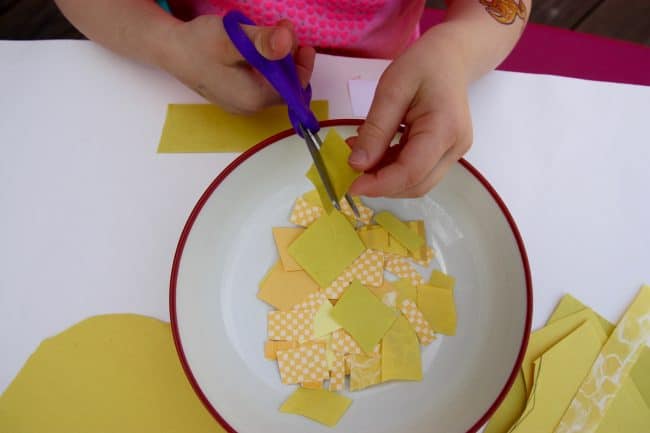 Next, let your toddler snip the strips of patterned yellow paper into smaller pieces. We used a bowl to contain them all.
While your toddler is snipping the strips, you can get the feet ready. Fold the orange pipe cleaner in half and cut. Then, lay out each half and cut about a third off the end. (Pictured above.) Fold each tiny part of the pipe cleaner into a V-shape and twist the long part around it once to make each foot.
Let your child cover the chick in glue and stick the yellow pieces all over. Complete with eyes and a small triangle cut out of the orange paper for the beak.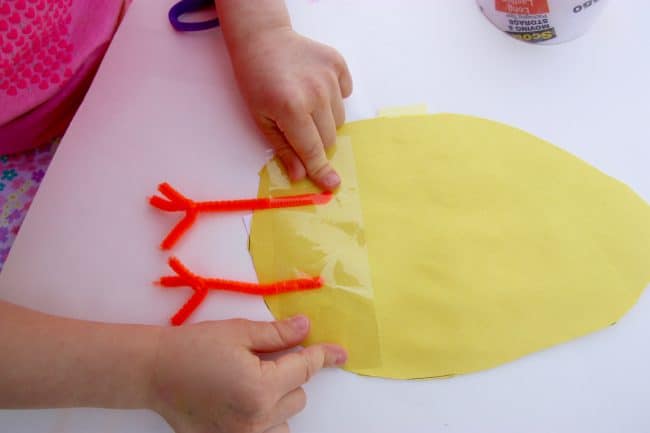 Tape the feet onto the back of the chick.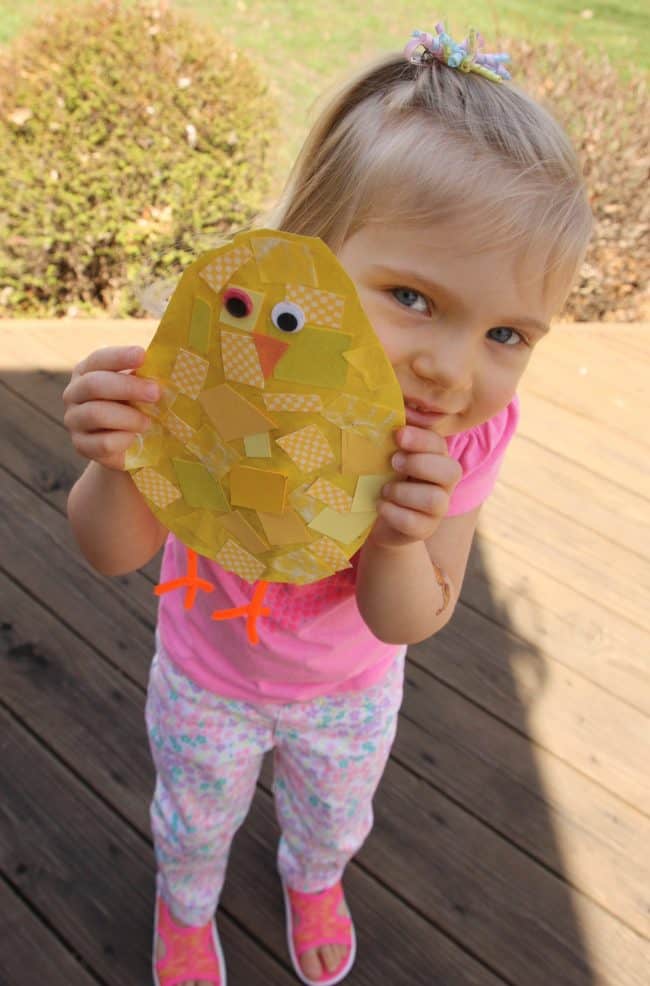 So cute! Unlike my mail turned into confetti or those chopped chunks of hair, this toddler scissor adventure is one to be proud of! Happy Spring!