Sticky Mural for Toddlers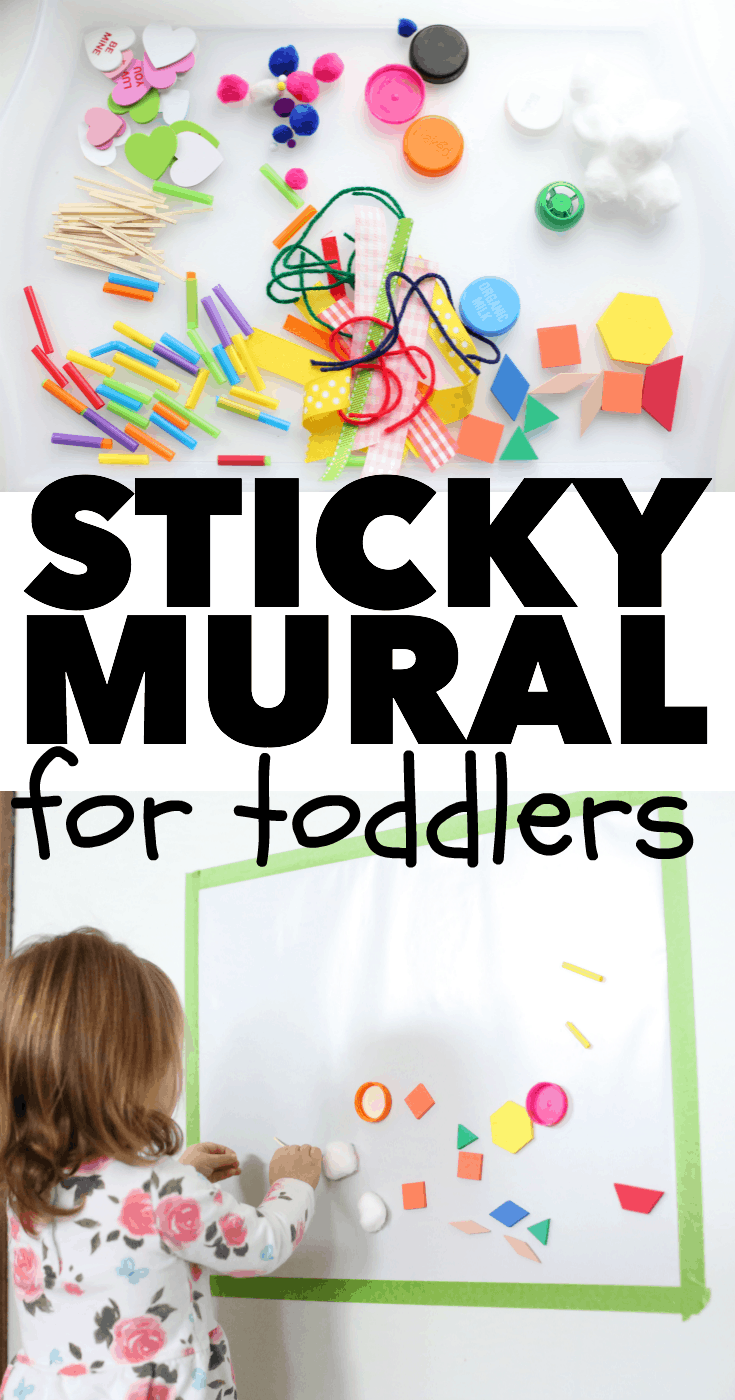 It's Day 19 of our 31 Days of Indoor Fun for Toddlers series. Today we decided to do a little abstract mixed media art with this Sticky Mural for Toddlers. :)  It is super simple and something that your child can do over and over again.
This activity uses contact paper, which I personally think should be a staple in every house with young children. It is so versatile and can be used for so many different activities! We have done several activities with contact paper:  Sticky Salt Painting,  Outdoor Sticky Collage, Sticky Apple Tree, Llama Llama Red Pajama Quilt Color Matching, Heart Art for Babies and Toddlers, Paint Chip Mosaic Earth, Stained Glass Butterfly among others.
Safety Note:  If you have a toddler who still puts things in his/her mouth regularly, this activity is not for you. As with all activities on ICanTeachMyChild.com, your child needs to be supervised throughout the entire activity.
Here's what you'll need:
-Painter's Tape
-Random art/household supplies
I invaded my craft area and just pulled out some random things I could easily grab and put them on the tray. We used foam stickers, bottle caps, pom-poms, cotton balls, wooden sticks, pieces of straws, ribbon, yarn, and some foam pattern blocks.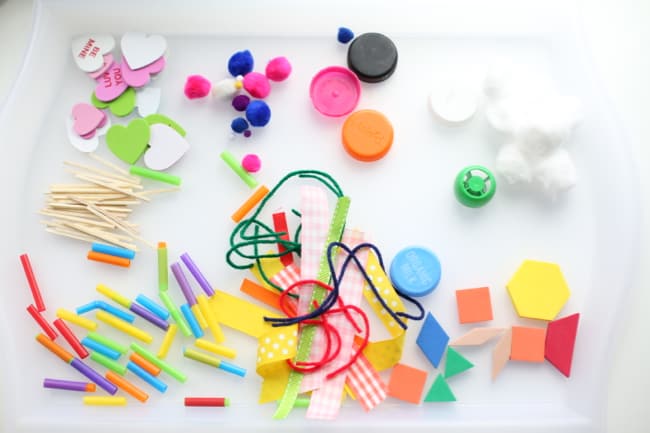 1. Grab your chosen materials and place them on a tray so that they will be easily accessible for your toddler.
2. Cut a piece of contact paper off the roll and carefully peel off the backing. Use painter's tape to secure the contact paper to the wall (sticky side out, obviously).
3. Let your little one get started creating his/her mural by sticking on each piece!
Little Sister thought all of the new supplies were pretty fun!
She kept touching the contact paper and saying, "Ticky! Ticky!"