Outdoor Sticky Mural for Toddlers
It's Day 9 0f our 31 Days of Outdoor Activities for Toddlers! Years ago we did a similar Outdoor Sticky Collage with the boys (although it was lying flat on the ground instead of on the garage) and we have done a sticky collage inside with Little Sister…but we decided it was time to make our own Outdoor Sticky Mural using things we found from the yard. My daughter (3 years) and my nephew (18 months) both enjoyed creating our nature mural!
If you are doing this with kiddos who still put things in their mouths, just be sure to keep a watchful eye on them the entire time and don't let them get any tiny pieces of grass or flowers.
Here's what you'll need:
Painter's tape
Scissors
Flowers, grass, and other natural elements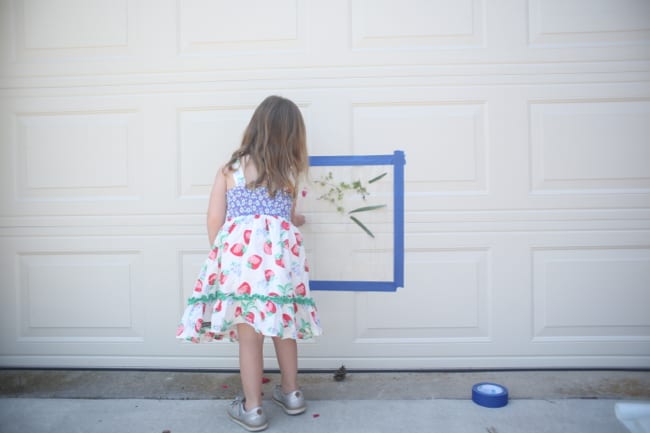 1. Cut the contact paper into a square or rectangle and them place flat on the ground (sticky side out). Add painter's tape along the border and then secure to your garage door (or fence).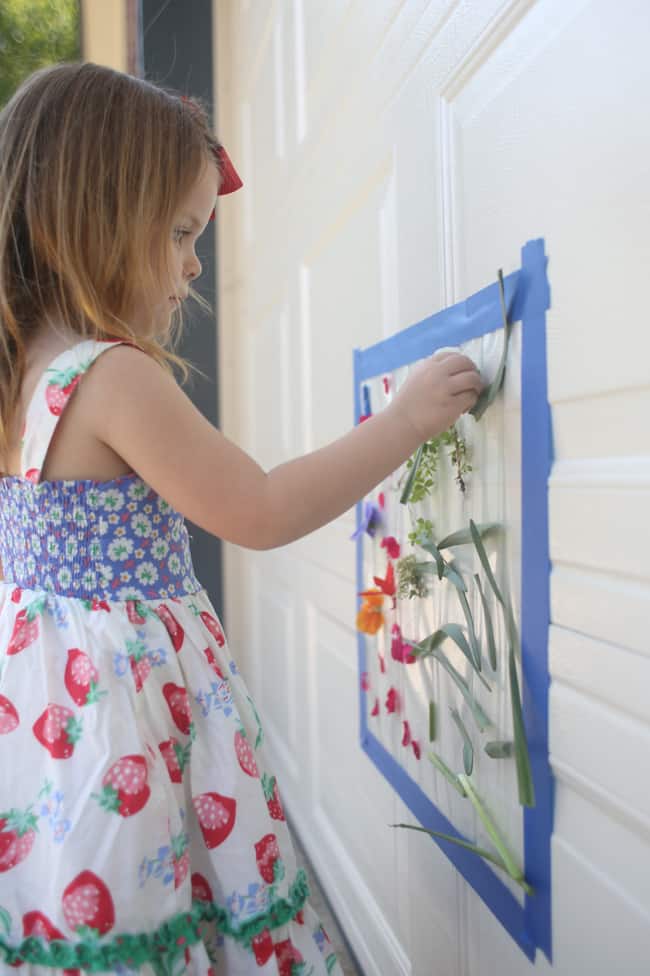 2. Let your little one get started
My sweet nephew wasn't so sure about this activity at first…but eventually he came around a bit!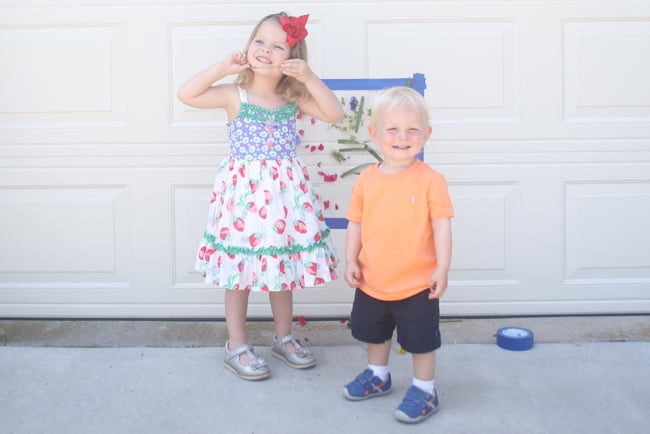 Little hams!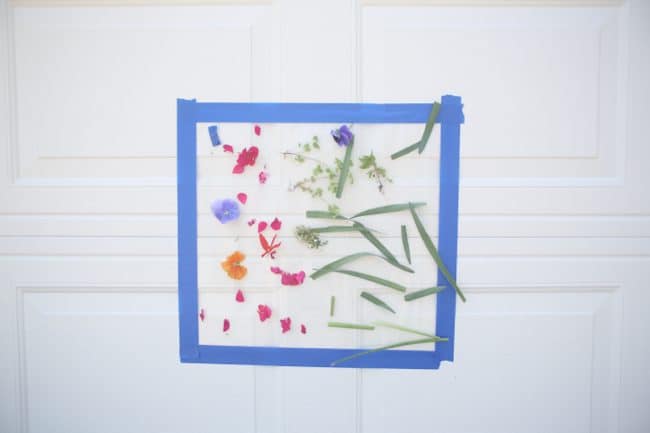 Their nature mural! So pretty!