31 Days of Outdoor Activities for Toddlers
In January of 2016, I shared a 31-day series on Indoor Activities for Toddlers. We had such a great time that I decided it was time to do a companion series of 31 Days of Outdoor Activities for Toddlers! And in all honesty, I desperately need some accountability for doing activities with my daughter (3 years old) during this hectic month of field trips and crazy school schedules!
Starting today (May 1st), I will be starting a new series featuring 31 Days of Outdoor Activities for Toddlers! Some toddler ideas will be simple and some will be more complex, but all will be fun and outdoors…even in the midst of the crazy weather that May in Midwest sometimes brings!
Many activities will be shared as new posts on the blog, but some will only be shared on Instagram. If you aren't already following me, you can find me here. You can also follow the hashtag #31daysofOutdoorToddlerFun. Please also use the hashtag to tag your own photos as you participate with us!
I'll update this landing page as each new idea is shared!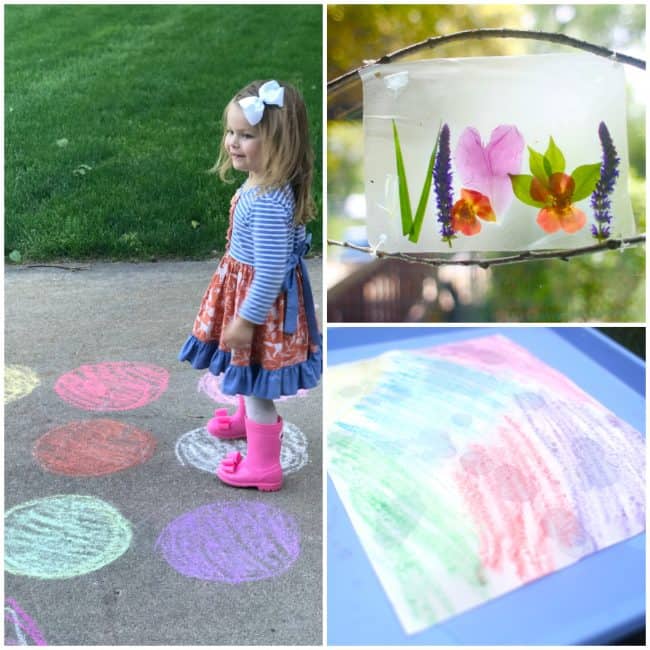 3. Rainy Day Art with Chalk and Oil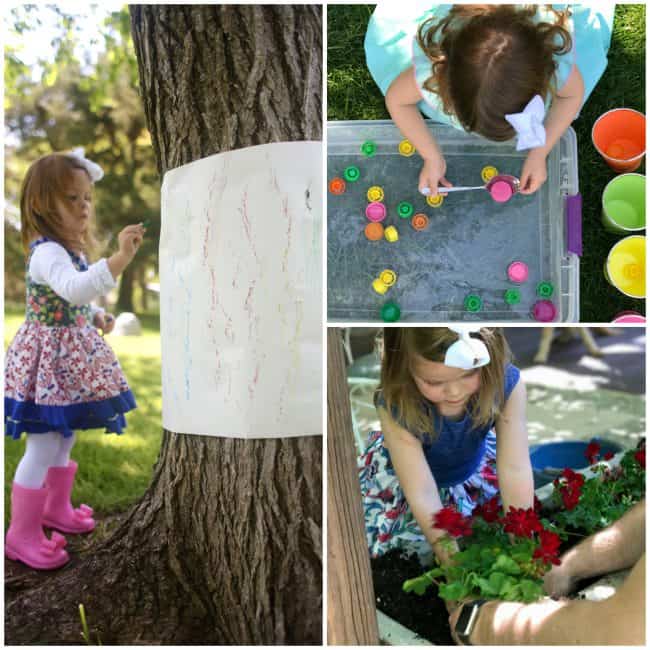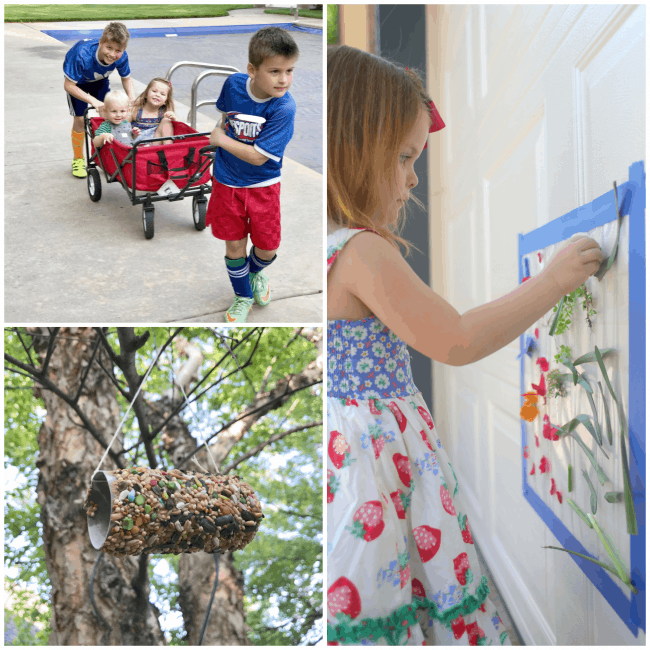 8. Toilet Paper Roll Bird Feeder
9. Outdoor Sticky Mural for Toddlers
10. Puddle Jumping
12. Dirt and Worms Sensory Tub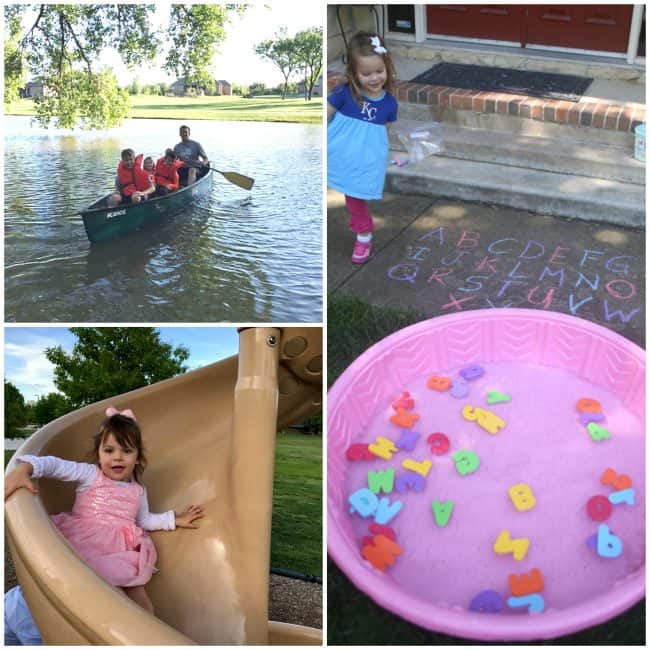 15. Outdoor Alphabet Match for Toddlers
16. Nature Impressions in Playdough
17. Color Walk with Color Paddles
18. Treasure Map Capital and Lowercase Matching Activity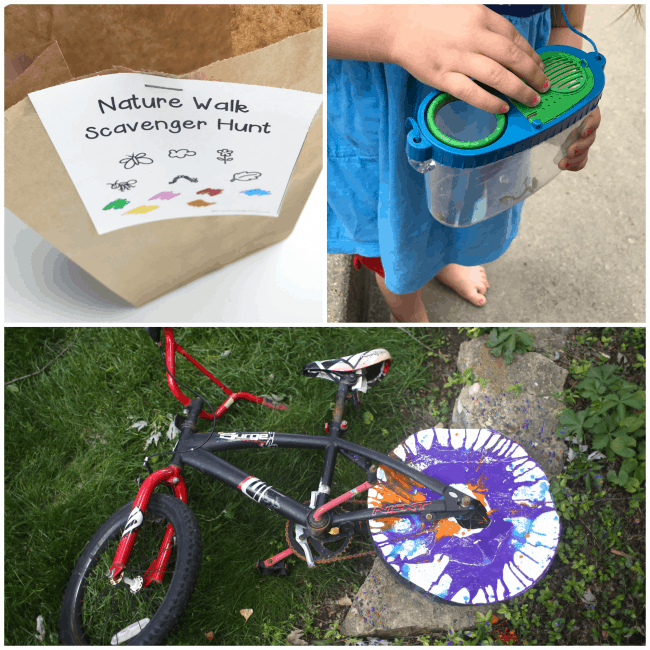 19. Nature Walk Scavenger Hunt
20. Bicycle Spin Art
21. Digging for Bugs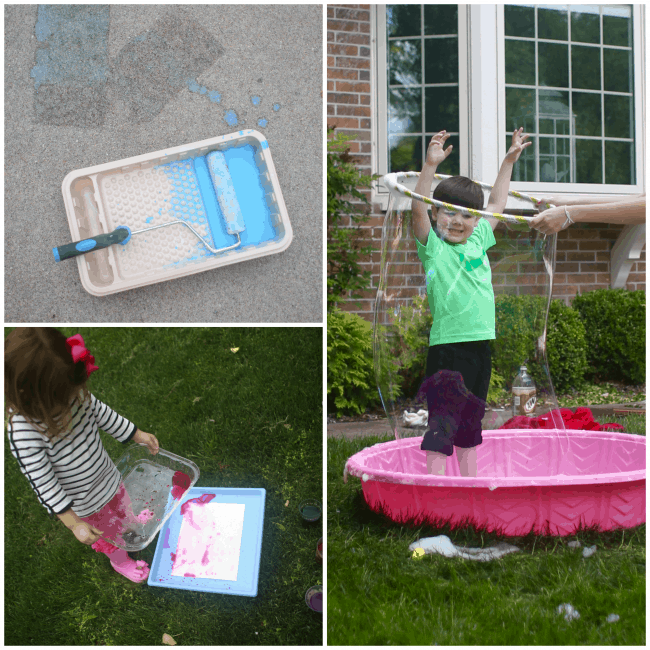 22. Sidewalk Chalk Roller Painting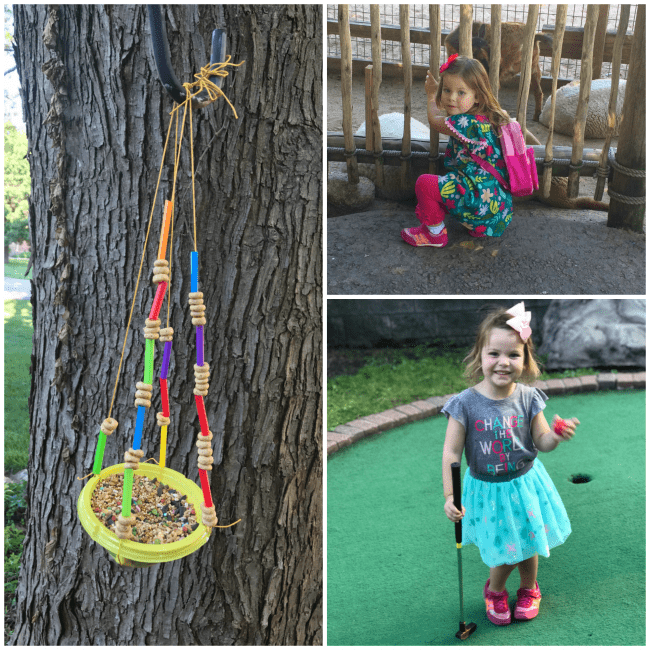 26. Trip to the Zoo!
27. Toddler Golf
28. Whipped Topping Painting (and Paint Fight)
29. Alphabet Target Practice with Water Guns
30. Water Soaker Painting for Toddlers
More Fun Toddler Activities