Star-Spangled Sugar Cookies
Behold…the world's greatest Patriotic cookies! I halved our World's Best Sugar Cookie recipe to make some festive 4th of July cookies!
Download and print the recipe here.
Ingredients:
½ cup butter, softened
½ cup sugar
½ cup sour cream
1 egg, beaten
1 tsp. vanilla
1 tsp. lemon juice
2 ½ cups flour
1 tsp. baking powder
½ tsp. salt
½ tsp. baking soda
Icing:
1 c. powdered sugar
2 tsp. milk
2 tsp. corn syrup
1 tsp. almond extract
food coloring (optional)
Cream butter and sugar. In a separate bowl, combine dry ingredients. Mix in sour cream, eggs, vanilla, and lemon juice.
 Add the dry ingredients and mix thoroughly.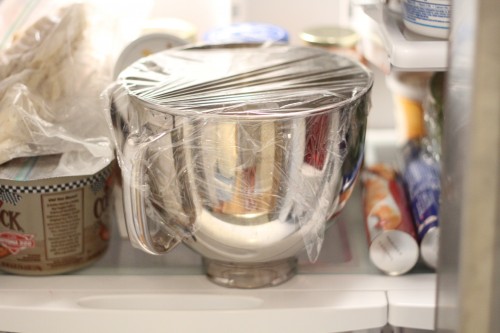 Cover and chill in the refrigerator for at least 1 hour.
 Roll 1/8 thick on a floured surface and cut with cookie cutters. MAKE SURE you roll the dough thin enough. They will puff up slightly during baking, so they need to be really thin when rolled out.
 Bake 8-10 minutes at 350 degrees.
Let cool.
 Mix the ingredients to make the icing.
Separate the icing into individual bowls and add food coloring.
Frost the cookies using popsicle sticks or new paintbrushes and let the glaze harden.
Little Brother didn't really care about icing the cookies…he just wanted to eat them!