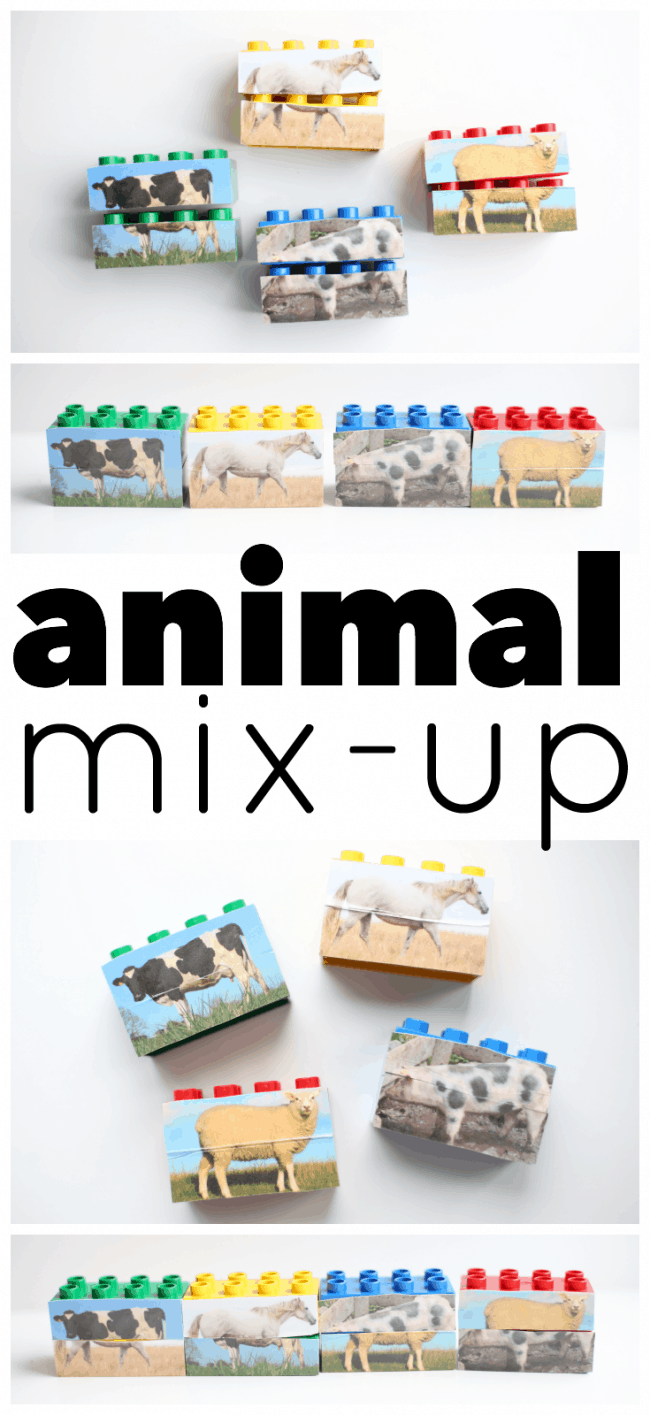 Years ago I created an Animal Mix-Up LEGOs activity that was pretty much identical to this one. Unfortunately, however, when I transferred my blog from one platform to another (Blogger to WordPress), this specific post was somehow lost (and the pictures that went with it had long been deleted–oopsies).
I have been asked several times to recreate this activity and finally did it! It is a much simpler version of our LEGO Picture Puzzles activity and is the perfect finale for our 31 Days of Indoor Fun for Toddlers series.
Here's what you'll need:
Xacto knife
Optional:  Laminator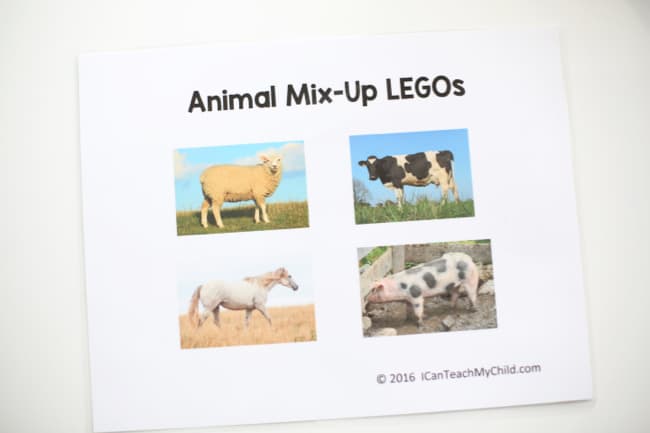 1. Download, print, and laminate our Animal Mix-Up LEGOs printable. Please keep in mind that the pictures will not fit exactly on the DUPLOs…you will need to do some trimming. I did my best to make them fit perfectly, but ran into limitations with the original stock photos themselves.
2. Use double-stick tape on each DUPLO to secure the photo.
3. Trimming works best with an Xacto knife and cutting board…but mine is currently lost so I had to use scissors. After I attached the photo to the DUPLOs, I trimmed around the edges and then broke apart the two and snipped through the middle.
Ta-da!
This is a great opportunity to practice animal sounds. Learning animal sounds is great for your child's language development.
Here they are with the right tops and bottoms…
…and here they are all mixed up. Ideally, all animals would be facing in the same direction. But again, I was limited by the stock photos available. :)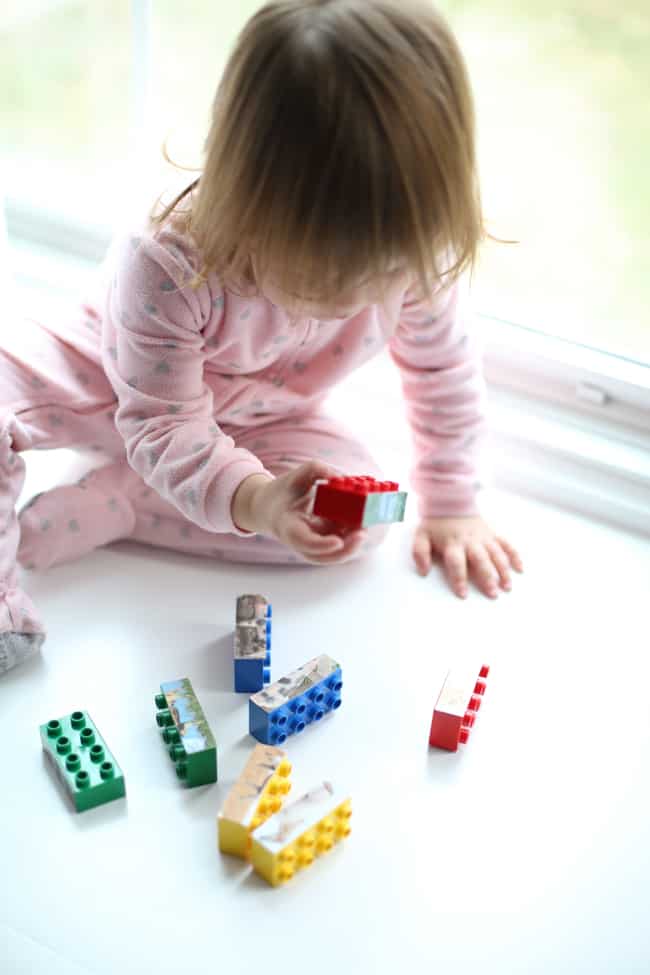 Little Sister had lots of fun with this activity!
"Neigh! Neigh!"