Hovercrafts aren't just for the future…you can make your very own right now with items you probably already have in your home! We all thought this experiment from the 
Fascinating Science for Kids eBook
 was pretty amazing. Even Prince Charming said, "Wow…that is REALLY cool!"
The effect reminded me of an air hockey table…the CD/DVD "floats' just above the surface and glides freely with a minimal amount of force. I'll admit that Prince Charming and I even played with the 'hovercraft' after the boys were in bed! :)
This idea was adapted from Steve Spangler Science and and All for the Boys.
 Here's what you'll need:  An old CD/DVD you are no longer using, a balloon, the top of a Sports bottle (with a push/pull opening), and a hot glue gun (or super glue). 
 1. Make sure the sports drink cap is in the closed position (pushed down). Use a hot glue gun, superglue, or gorilla glue to secure the sports drink cap onto the center of the CD/DVD. Make sure you create an airtight seal.  (FYI:  I used gorilla glue, but I think hot glue would probably be the best.)
2. Blow up your balloon and twist the end of it so that no air escapes.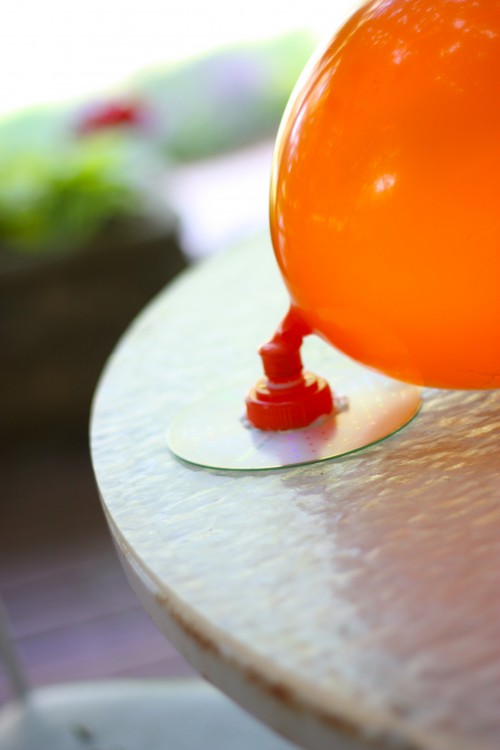 3. With the balloon twisted shut, stretch the neck of the balloon over the top of the sport's drink cap.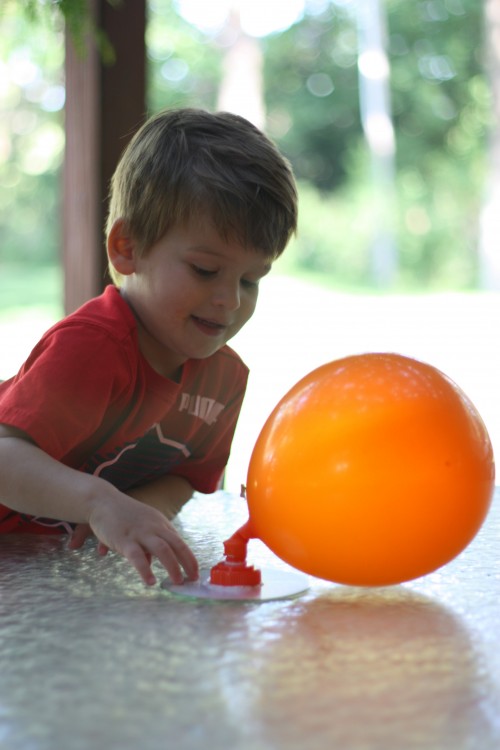 4. Slowly release the twist on the balloon, carefully pull the sports drink cap into the "open" position, and gently flick the CD on a flat surface. Watch what happens!
The balloon will deflate after several seconds. Once it is deflated, remove the balloon and repeat steps 2-4!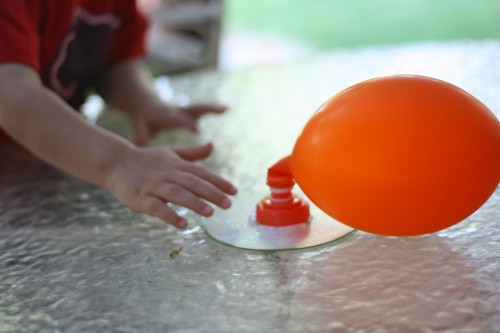 The Science Behind It:
As the balloon slowly deflates, the air it releases creates a cushion of air between the CD and the surface. This cushion reduces the friction between the CD and the surface, allowing it to move more freely as though it is floating.
Download your free Science eBook with this experiment and 14 others by clicking below and entering your e-mail address. You'll immediately receive an e-mail that will have the link to the eBook! If you would rather not be an e-mail subscriber, "like" us on Facebook and then send us a private message to claim your FREE eBook.