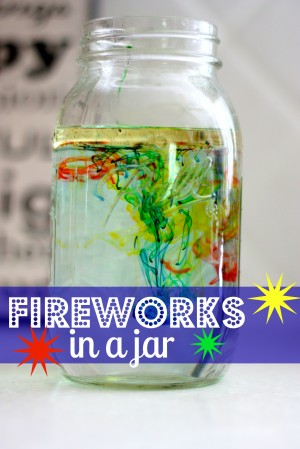 If you have a little one who is fascinated with colors and fireworks, this simple experiment is for you (and your child). The idea for this experiment originally came from Action Pack. You most likely have everything you already need in your cupboard for these fireworks in a jar:  oil, water, and food coloring! If you haven't already, be sure to download my FREE Fascinating Science for Kids eBook with this experiment and 14 equally-engaging others!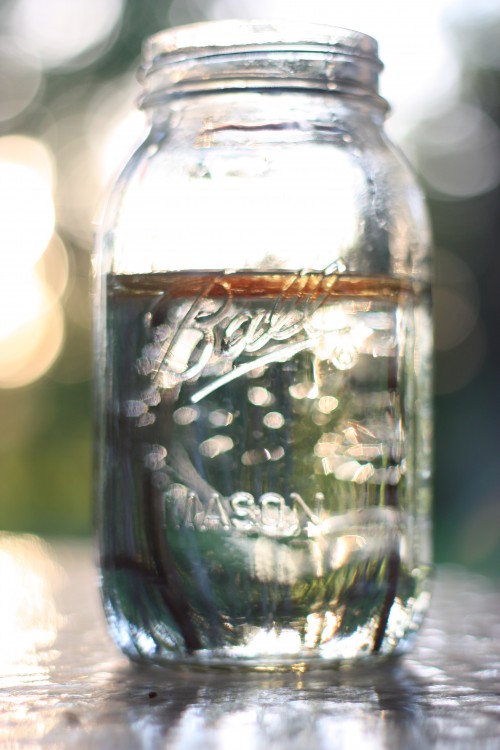 1. Fill your jar 3/4 of the way full with warm water.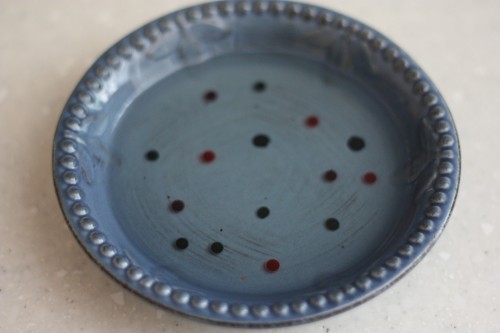 2. In a separate bowl, mix a 3-4 tablespoons of oil and several drops of different colors of food coloring (I used 4 drops of each color:  red, yellow, blue, and green).
3. Use a fork to gently mix the oil and food coloring together.
4. Gently pour the oil mixture into the jar.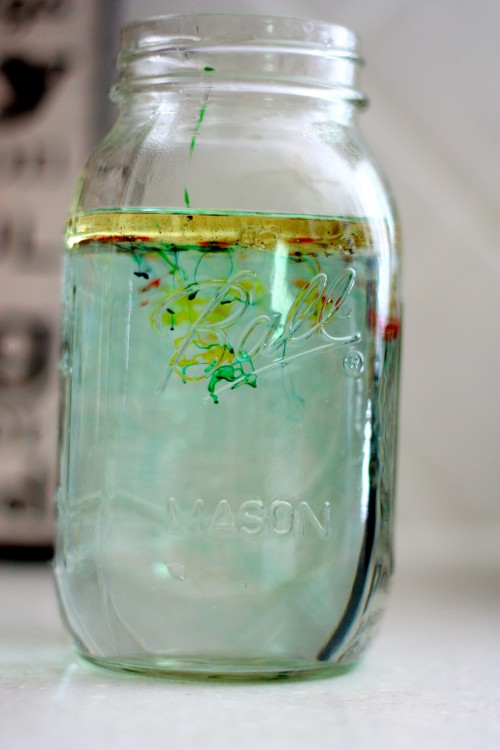 5. Watch what happens—the food coloring will slowly sink out of the oil and into the water. When this happens, it will expand and begin to mix with the other colors.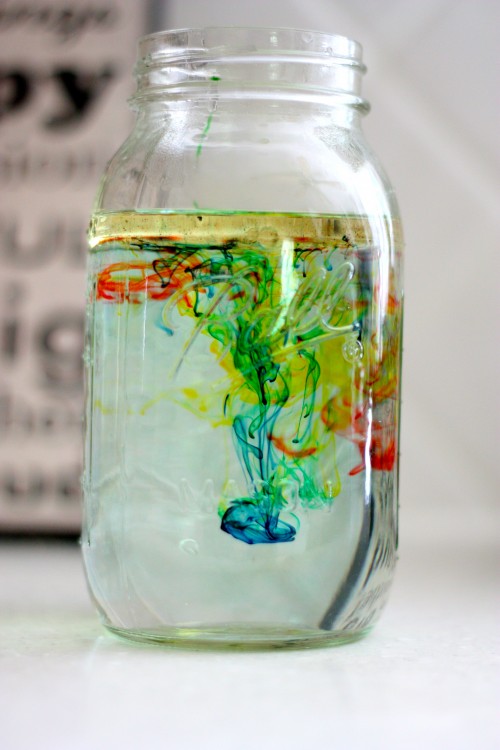 The Science Behind It:
Food coloring dissolves in water but not in oil. Because the oil is less dense than the water, it will float at the top. The colored droplets will begin to sink because they are heavier than the oil. Once they sink into the water, they will begin dissolving into the water (which looks like a tiny explosion).
Download your free Science eBook with this idea and many others by clicking below and entering your e-mail address. You'll immediately receive an e-mail that will have the link to the eBook! If you would rather not be an e-mail subscriber, "like" us on Facebook and then send us a private message to claim your FREE eBook.