Free the Frozen Pokemon: Experiment with Melting Ice
Disclosure:  I was sent a free copy of this book in exchange for my review. 
My boys are currently obsessed with Pokemon. Over the last few years their obsessions have migrated from Veggie Tales to Angry Birds, then from Star Wars to Mario Brothers. Now they have settled on Pokemon for the last several months and I anticipate it is a phase that will stay for a while.
As much as I don't like having random Pokemon cards scattered all over my house, I like that there is a social aspect (similar to trading baseball cards) and that there is some math involved in figuring out the damage of each Pokemon. I also like that it is doesn't involve a screen of any kind…unless it is a very rare time that they actually get to watch Pokemon on Netflix. I still don't really understand what exactly it is…but they do, so I guess that is all that really matters. :)
When we were perusing the new AMAZING book The Curious Kid's Science Book by Asia Citro of Fun at Home with Kids and trying to decide what experiment to try first, Little Brother spotted the tiny figurines used in the "Make Ice Melt Faster" Challenge (p. 65) and immediately wanted to do that experiment with his tiny Pokemon figurines!
There are so many amazing things about this book. There are TONS of really cool experiments. The pictures are gorgeous. Most of the materials are things that we already have on hand. But the thing that I like most about this book is that it is very open-ended and child-directed. This really challenged my rule-following, step-by-step-instruction-needing tendencies.
I presented a general idea for the experiment, based on the recommendations from the book, and my boys did the rest. It felt good letting them take the reigns…even though it was a little hard for me at first. :)
The goal for this experiment was to see which ingredient would help ice melt the fastest (or to figure out if ice always melts at the same speed).
Here is what you'll need for the Pokemon Experiment with Frozen Ice:
Small figurines (we used Pokemon figurines)
Plastic Cups or Clear Containers
Various liquids from around your house (I let the boys choose with a little bit of direction:  we ended up with Cherry 7-Up, Vinegar, Salt Water, and Rubbing Alcohol)
First, Little Brother picked out all the Pokemon figurines he wanted to freeze.
We then added the same amount of water to each cup.
Little Brother added the Pokemon figurines.
We put the cups in the freezer until frozen solid.
Once the water in each cup has melted completely, have your child pour their liquids of choice into the squeeze bottle.
Big Brother remembered that salt helps ice melt faster, so he decided to make some salt water.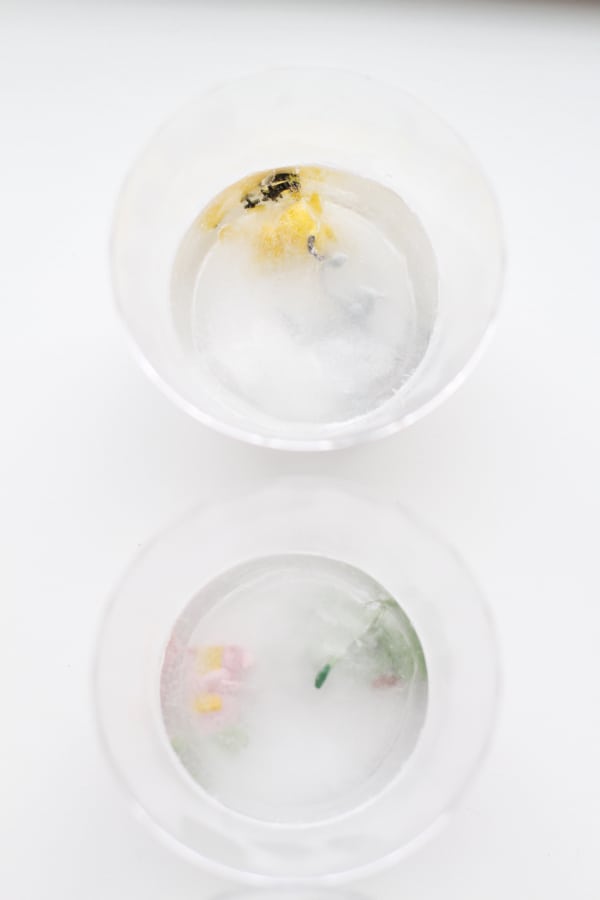 Grab your stopwatch (or use the stopwatch function on your phone like I did).
Big Brother decided he wanted to write down each of the types of liquid so he could keep track of which one melted the fastest.
Each boy sprayed two of the cups with their two chosen liquids.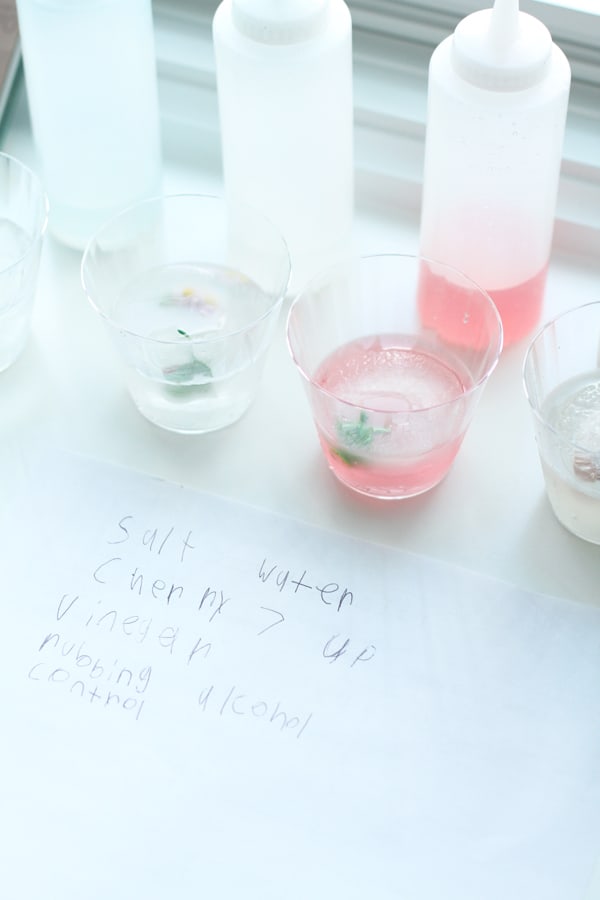 I recommended that the boys leave one of the cups completely alone. When Big Brother asked what he should write down, I gave him the scientific terminology.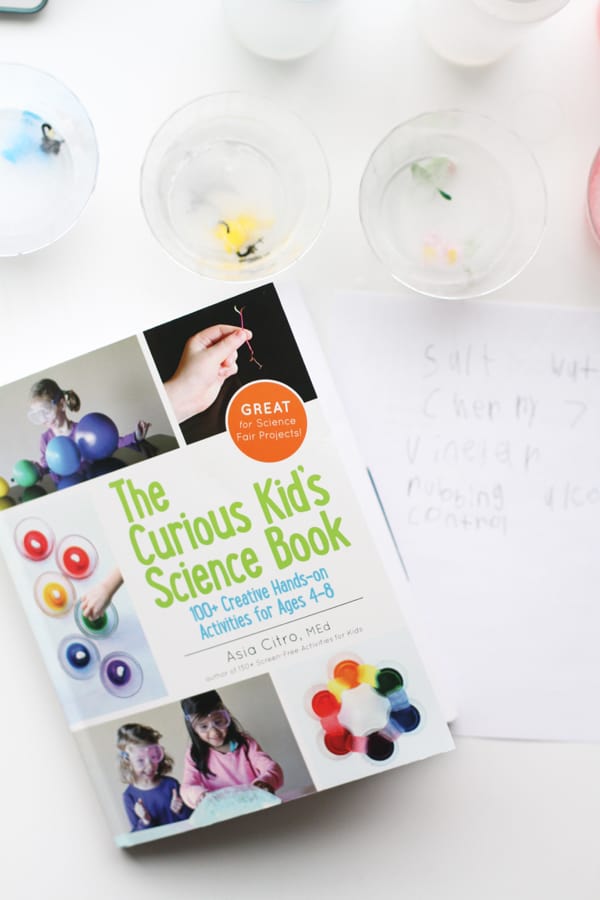 I set a timer and every 5 minutes the boys checked on the ice. We realized after several 5 minute checks that we could increase it to every 10 minutes.
After more than 2 hours, our first cup of Pokemon characters were finally freed from their ice dungeon!
Here is our final results! I ended up having to "keep watch" because the boys had to leave for an evening activity before any of them had melted! None of us anticipated that it would take as long as it did for any of them to completely melt. :)
Once again, I can't say enough about The Curious Kid's Science Book. It would make an excellent gift for your science-loving kiddo!