Jesus Covers All Our Sins- Activity for Good Friday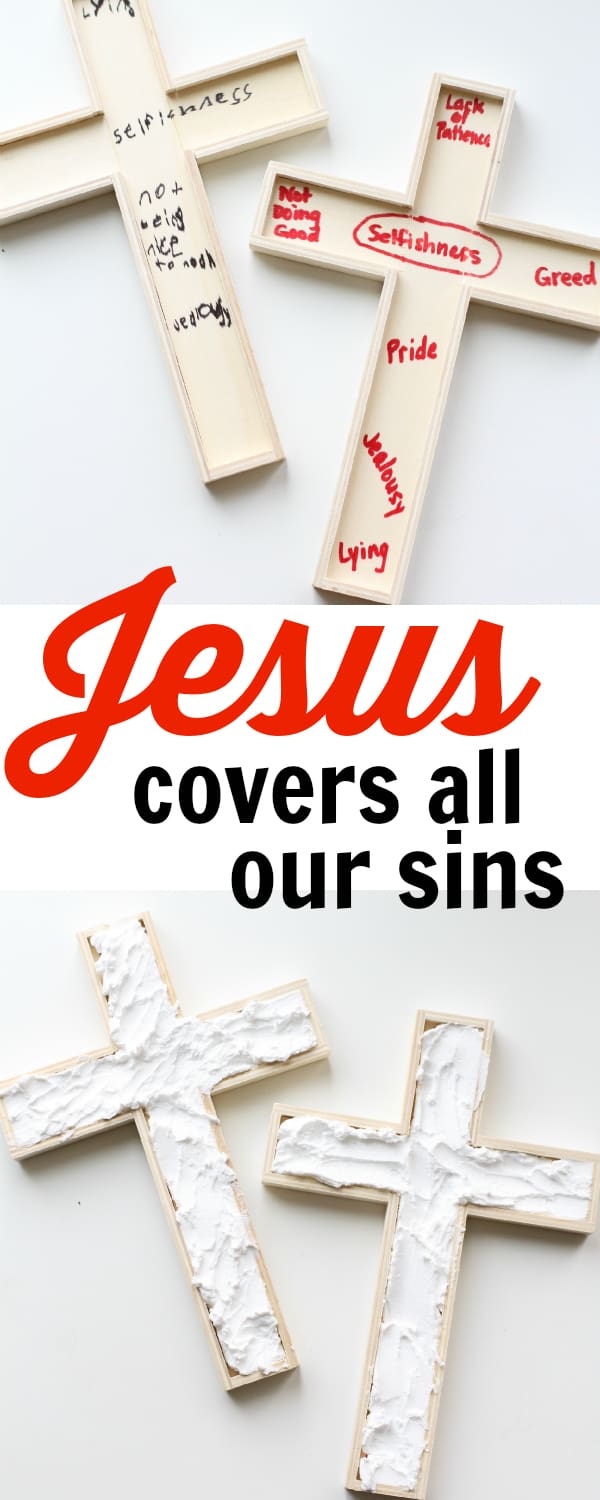 I've always been puzzled by the term "Good Friday". To the disciples and everyone who loved Jesus, this must have been the most horrible, traumatic day that they could have ever imagined. There was absolutely nothing good about that day. The evil in this world had prevailed.
But thank God that wasn't the end of the story…that Sunday came and Christ demonstrated his power over death. Because of his sacrifice and resurrection, Friday is good in so many ways. Our sins are covered and we have been made clean through his sacrifice.
I've been trying to think of ways to explain the concept of redemption to Big Brother. It is such a difficult concept, but I think this might be a good demonstration. This activity was inspired by this Salvation Art Show from OhAmanda. It is most appropriate for older elementary students and even teens or adults. Honestly, I think I got more out of this exercise than Big Brother!
Here's what you'll need:  
Wooden Cross (preferably one with a small lip)
Fine-tip permanent marker
Craft Stick (for spreading)
Spackling compound.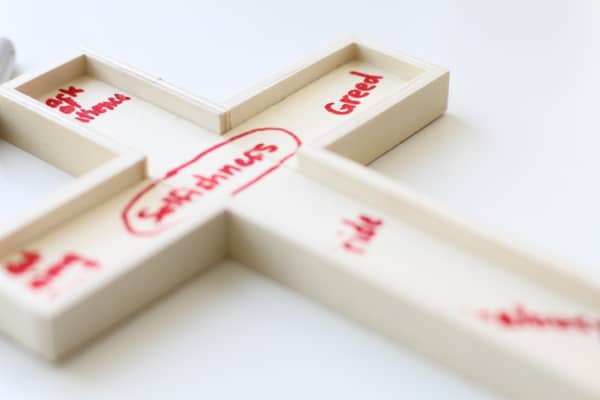 I used the sharpie to write down some of the most prominent sins in my life.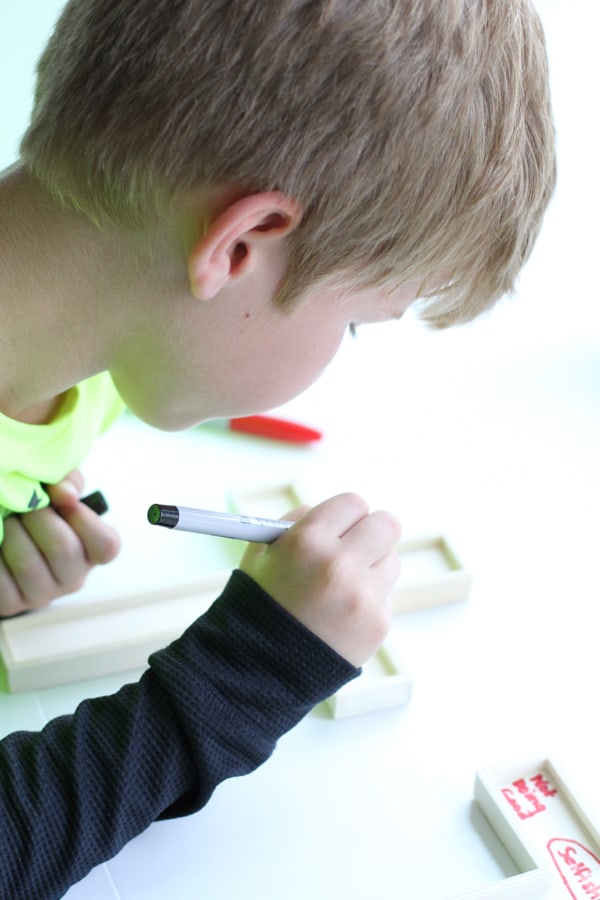 I showed Big Brother my cross and explained to him some of the sins that I struggle with regularly in my life. I told him I didn't want him to copy mine, but if he wanted to, he could write down some things on his cross if he wanted to.
The Sharpie bled a little bit and made it sort of hard to read, but it will eventually be covered anyway.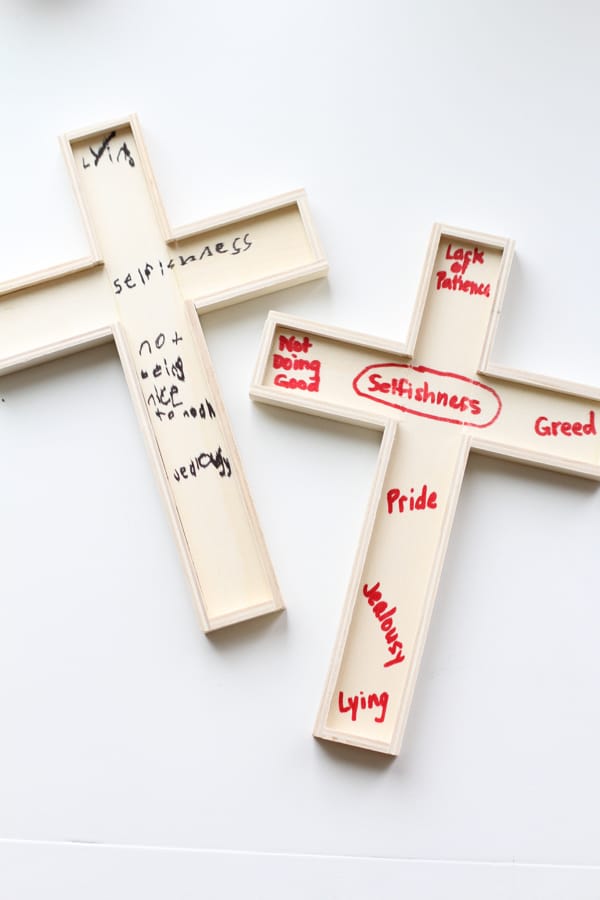 (Not Doing Good = James 4:17)
On the night before Easter Sunday, cover the cross with spackling using a craft stick.
Let it dry and then display it for Easter morning!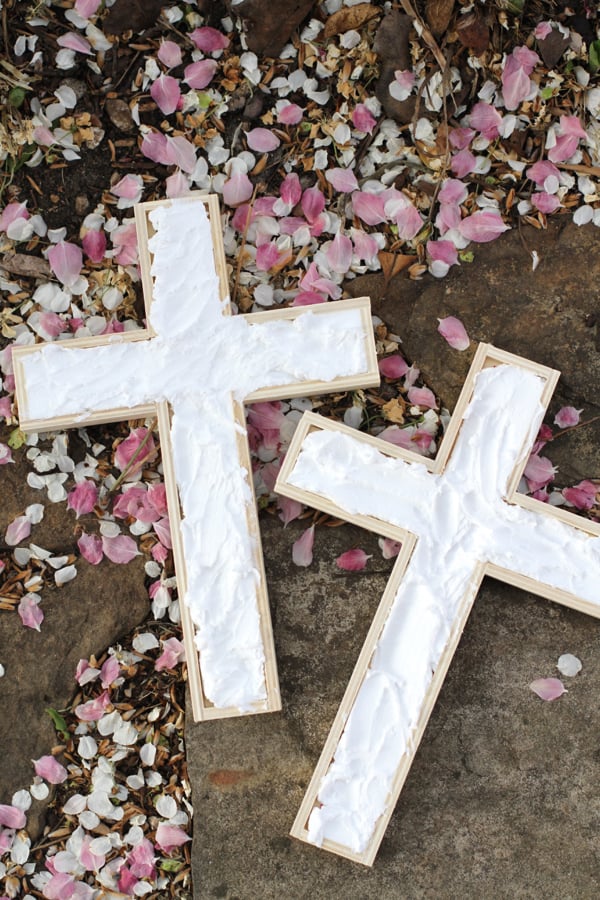 Talk with your child about how Jesus' death on the cross has covered all our sins!