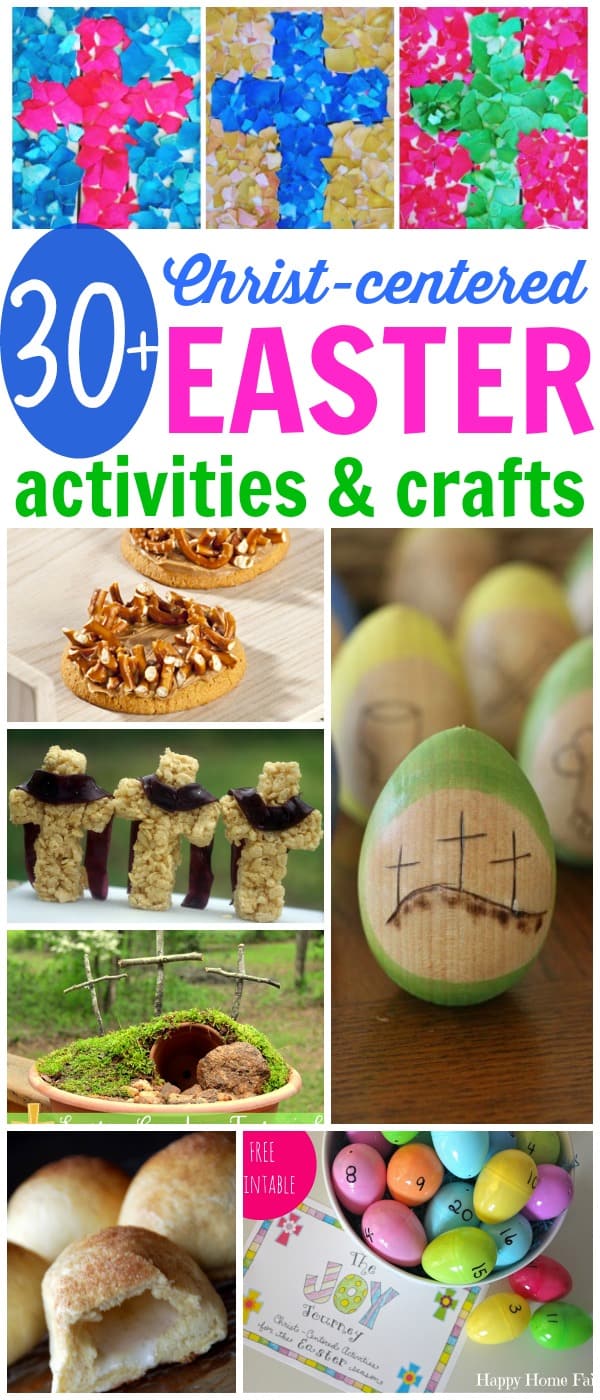 Just like
Christmas
, the true meaning of Easter can sometimes get lost with the more fun (yet trivial) parts of the Easter celebration. Trust me, I love chicks and bunnies as much as anyone. In fact, I had two pet rabbits growing up (one named Thumper and the other Emmie) and I had bunny wallpaper for the majority of my childhood. But I also think taking the opportunity to focus on the death and resurrection of Jesus is of utmost importance at Easter…and these
Christ-centered Easter crafts for Sunday School or home
can make it both fun
and
meaningful!
Christian Easter Crafts & Games
Creative Ways To Teach The Resurrection
This Easter activities eBook from the author of Truth in the Tinsel, was created to walk children step-by-step through the events leading up to the death and ultimately the resurrection of Jesus. There are 12 days of activities that focus on the five senses for the 12 days leading up to Easter. You don't have to do all the activities and can combine some days. This is the most thorough resource I have seen that is appropriate for preschool age!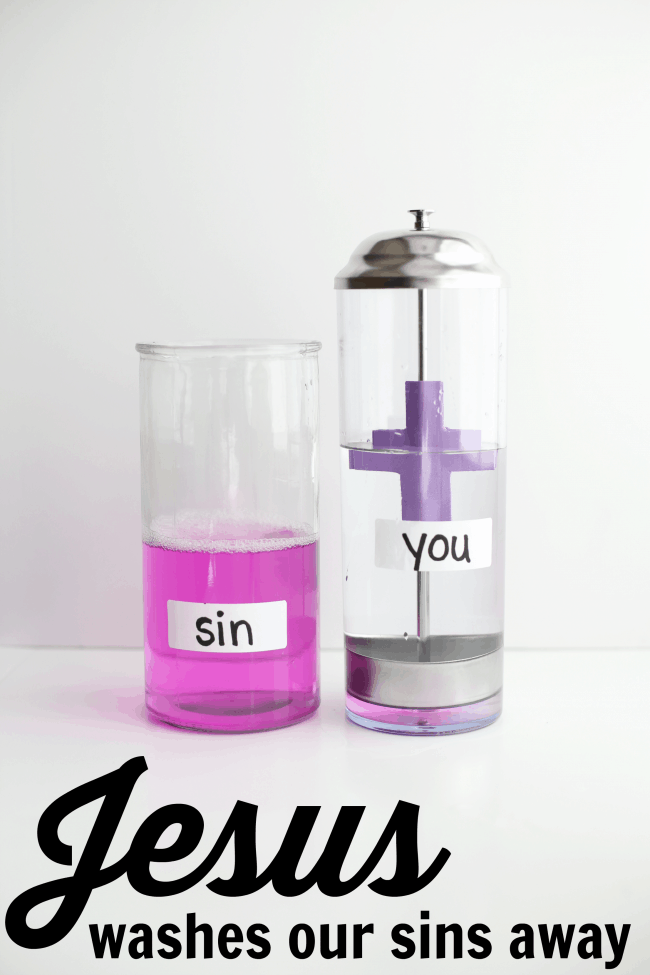 Jesus Washes Our Sins Away Science Demonstration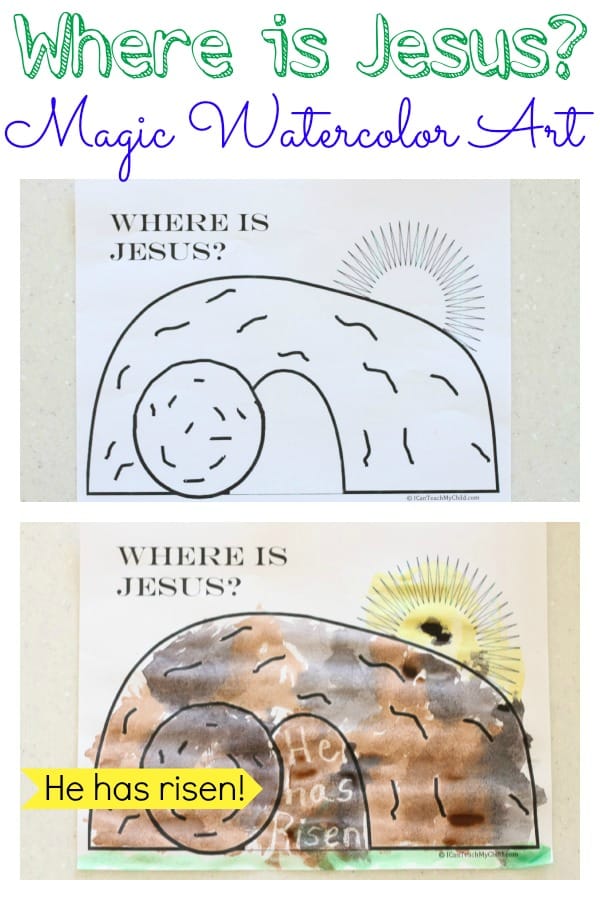 Where is Jesus? Magic Watercolor Art Activity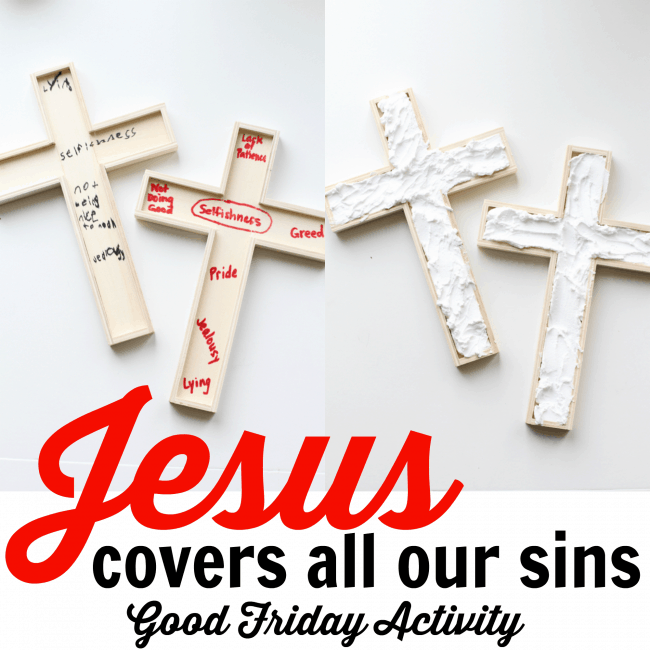 Jesus Covers All our Sins Good Friday Activity
DIY Resurrection Eggs :: Frugal Fun for Boys
Resurrection Rolls :: Meaningful Mama
(We've also made these with refrigerated crescent rolls)
Another version of Resurrection Cookies :: Motherhood on a Dime
Resurrection Garden :: The Frugal Homemaker
The Joy Journey: Christ-Centered Activities :: Happy Home Fairy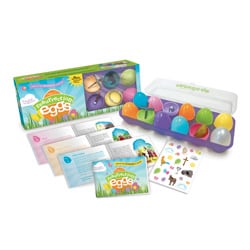 Resurrection Eggs (pre-made and ready to be used) :: Family Life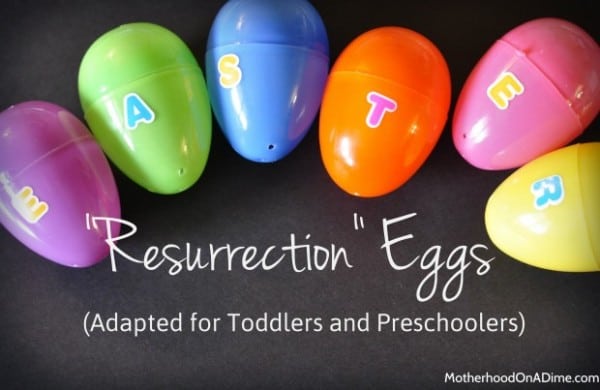 DIY Resurrection Eggs for Toddlers and Preschoolers :: Motherhood on a Dime
Cross Fingerprint Craft :: Meaningful Mama
Egg Carton Easter Cross :: Teach Me Mommy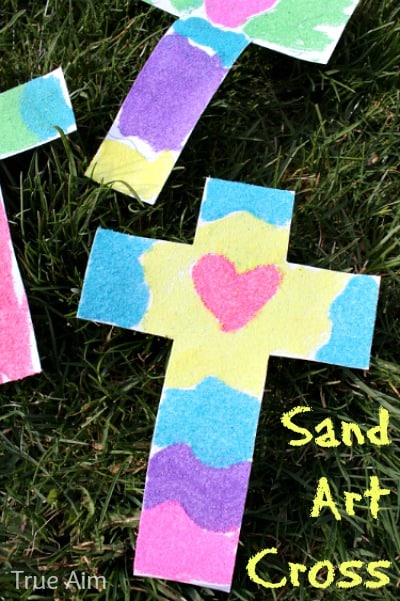 Sand Art Cross :: True Aim Education
Printable Resurrection Cards :: True Aim Education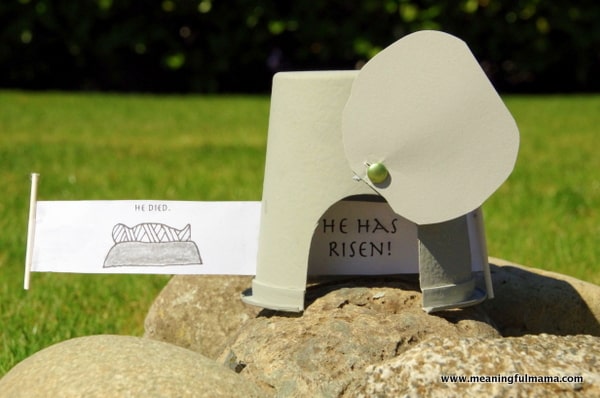 Resurrection Craft for Easter :: Meaningful Mama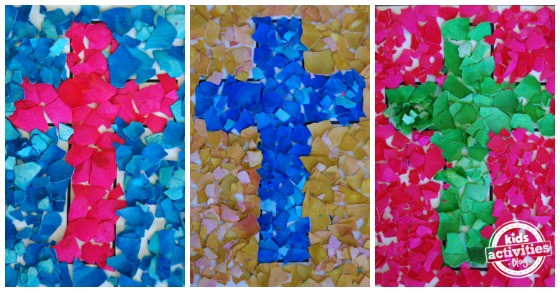 Egg Shell Cross Mosaic :: Kids Activities Blog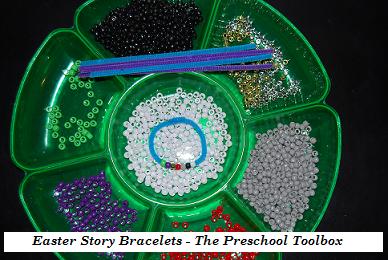 Easter Story Bracelets :: The Preschool Toolbox
Plastic Egg Planters to Explore the Easter Story :: Sun Hats and Wellie Boots
Easter Parable: Legend of the Dogwood :: JDaniel4's Mom
Easter Object Lesson (you've gotta check this out) :: Another Day in the Ministry
Holy Week Activities:
Holy Week Easter Banner :: HeartFELT Truths
Palm Sunday (Palm Branch Craft) :: Motherhood on a Dime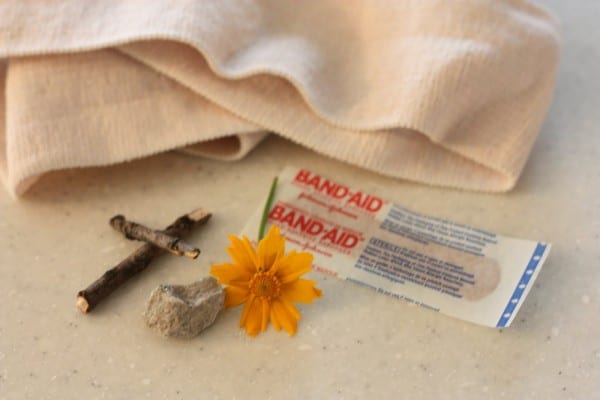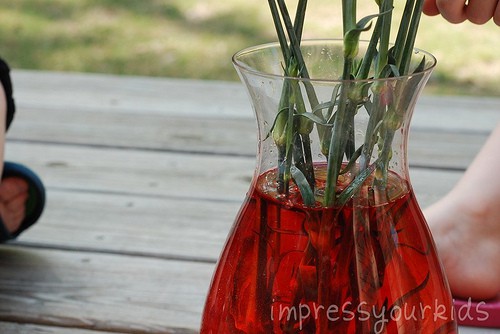 The Spotless Lamb (Exploring Easter: Friday) :: OhAmanda
Good Friday Caramel Cross Rice Krispie Treats :: My Catholic Kitchen
Good Friday Crown of Thorns Snack :: Free-n-Fun Easter
He Has Covered Our Sins Easter Art Project :: OhAmanda
Christ-centered gifts for the Easter basket: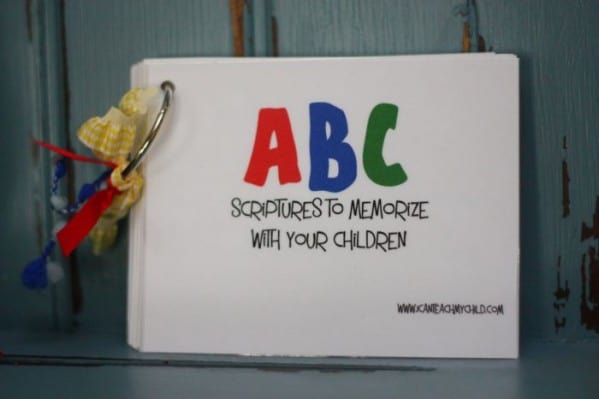 Top Ten Easter/Resurrection Day Books for Kids :: OhAmanda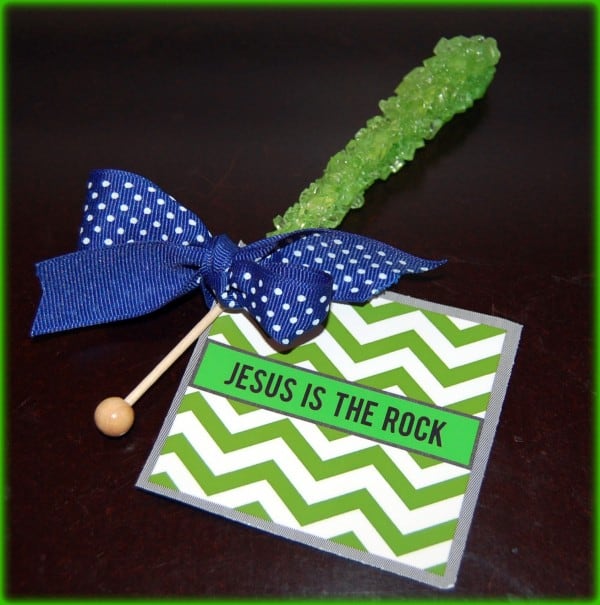 "Jesus is the Rock" Rock Candy :: Detail-Oriented Diva
"Nobunny Loves You like Jesus" Peeps :: Detail-Oriented Diva
What's in the Bible Jesus is the Good News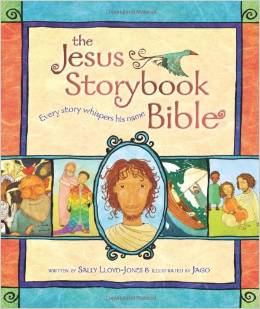 (already have this Bible? Check out our other favorites here)
Seeds Family Worship Audio CD (we love these CD's!)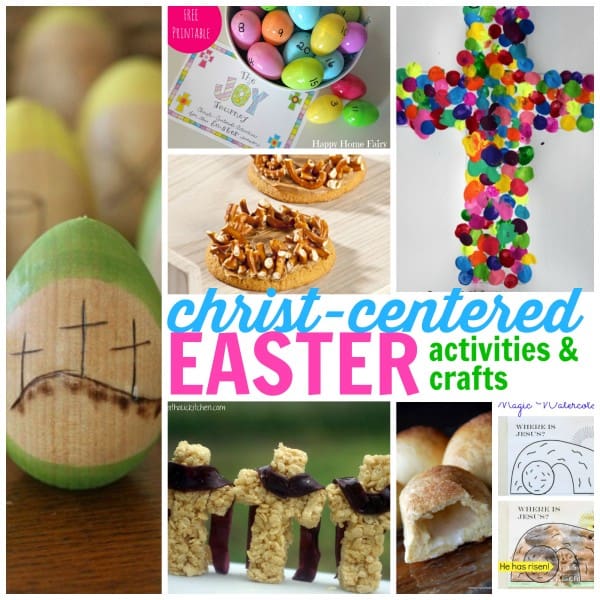 Link Up Your Favorite Christ-Centered Easter Activity or Craft here: