I just love Eric Carle. His books are perfect for toddlers and preschoolers…bright and colorful with simple story lines.
Little Cloud is a fun, simple, and utterly adorable book that we recently checked out from our local library. After reading this, we thought it would be fun to make our own clouds. We used the same method that we used to make our Puffy Snowflakes at Christmastime last year.
Here's what you'll need:  shaving cream, glue, a bowl, a spoon, and blue construction paper.
We used shaving gel (because that's what I had on hand), but regular shaving cream would probably work better.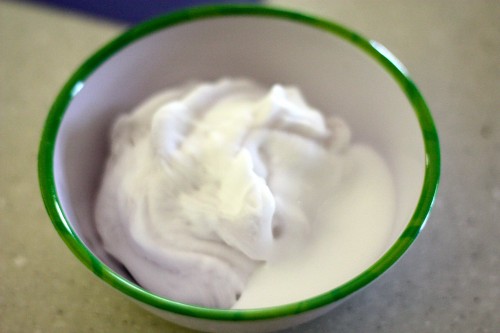 1. Combine shaving cream and glue in a bowl. I don't have an exact measurement, but I typically try to do a 1-1 ration of glue and shaving cream (though the picture doesn't show it very well).
2. Mix together.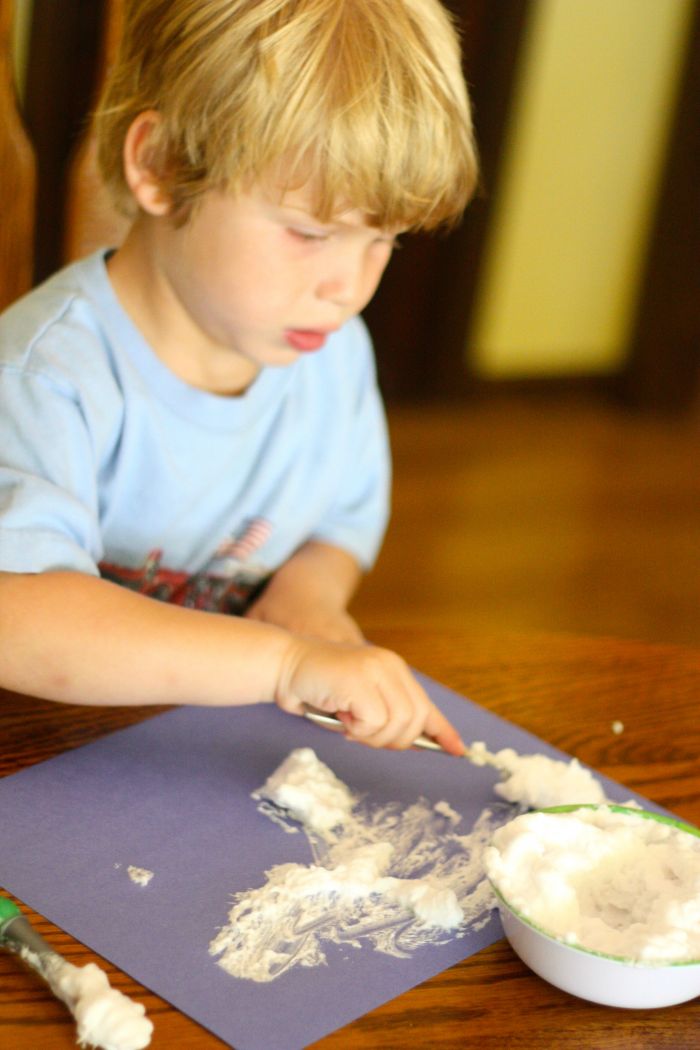 3. Let your little one start "painting" clouds. We tried using a paintbrush first, but quickly found that just globbing the shaving cream mixture on with a spoon worked a lot better.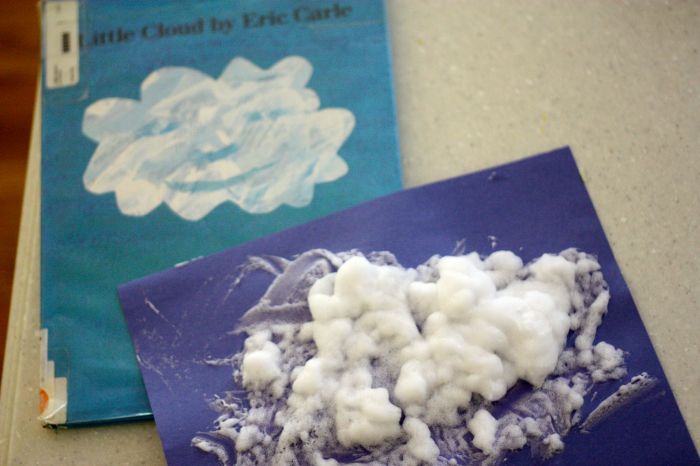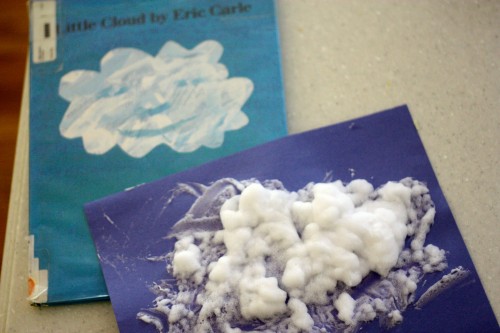 If you have a slightly older child, encourage him/her to draw an animal or shape like those in the book prior to painting on the clouds.
The end result is a nice three-dimensional cloud!
What's your favorite Eric Carle book???