Number Snake Threading (made with plastic eggs)
This post was inspired by our caterpillar counting post from last year. As I was staring down some leftover plastic easter eggs trying to think of a way to repurpose them, this post came to mind. A few snips with the scissors later, the number snake was born!
This was a great activity for Big Brother because it was great practice in number sequencing and fine motor control. Getting the ribbon through each hole in the Easter eggs was challenging without becoming frustrating.
Here's what you'll need:  12 rounded tops of plastic Easter eggs (preferably the kind that have two holes at the top), scissors (or perhaps a drill), a piece of ribbon at least 18″ long, a hot glue gun, 2 googly eyes (we received ours for free from CraftProjectIdeas.com), a paper clip, and a Sharpie to write the numbers on each egg.
1. Using a sharp pair of scissors, cut a large hole between the two smaller holes at the top of your rounded plastic egg half.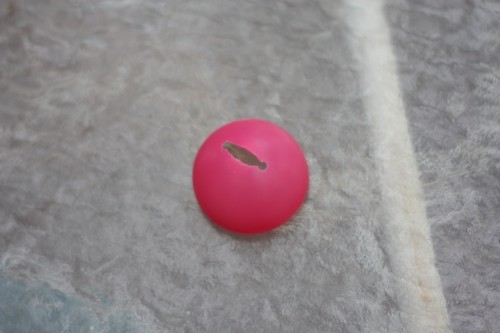 Again, I would suggest using the rounded side instead of the more oval side of the plastic egg.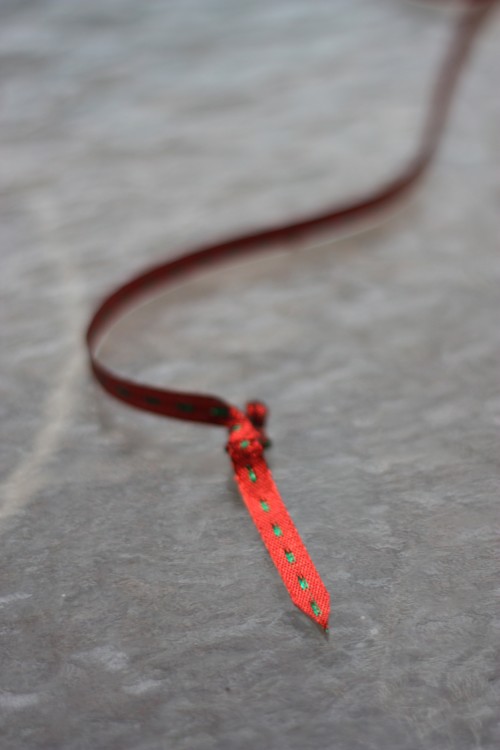 3. Cut a piece of ribbon at least 18 inches long (can you tell I'm using some Christmas ribbon?). Tie several knots about an inch or two away from one end. You'll want the wad of knots to be big enough that they can't slip through the holes you made in the eggs.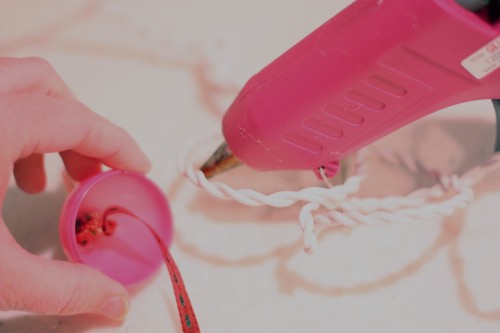 4. Slide the end of the ribbon through the hole of one of the eggs and then hot glue the knot into the egg.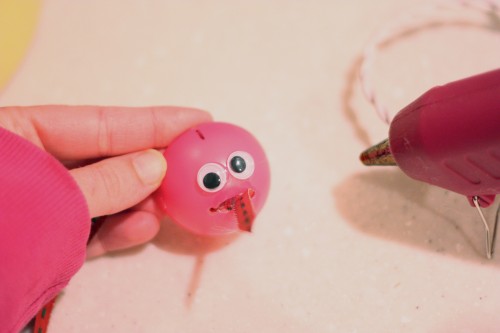 5. While you have your hot glue gun out, go ahead and glue on the googly eyes as well.
6. Write each numeral on the very bottom of each plastic egg using a permanent marker (we did numbers 1-12).
7. Let your child start threading each egg onto the ribbon.
Ta-da! All done!
To keep the eggs from falling off, just fold up the end of the ribbon and secure it with a paper clip!