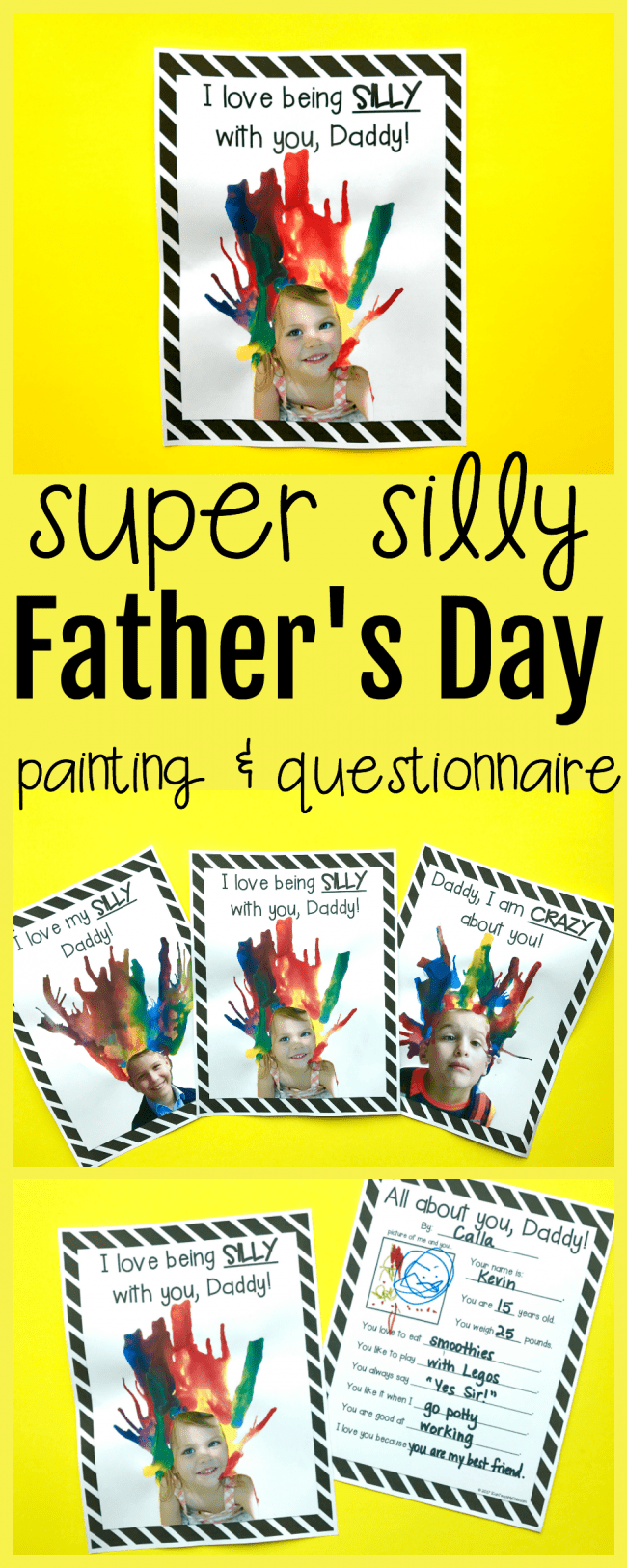 I wanted to do something a little bit different this year for Father's Day. We have done the sentimental gifts…the sweet "I Wanna Be Like My Daddy" photo, the engraved hammer, the handprint work gloves. So we decided to change it up and do something silly instead! This Silly Father's Day Blow Painting and Printable Questionnaire is perfect for dads with a sense of humor!
Here's what you'll need:
Acrylic Paint (watered down slightly)
5 x 7 Picture of your child (a close up works best)
Drinking Straw
Our Printable Cards and Questionnaire
Glue Stick
Marker/Pen
Cardstock
Directions for Making Silly Father's Day Blow Painting:
Print out the printable cards and questionnaire onto cardstock. There are three different options for cards…each one says something a little different.
Cut out your child's face to their hair line. Use the glue stick to attach it to the bottom of the card.
Add a small dot of colored paint along the hair line. The paint needs to be watered down slightly or it won't blow well. Just add a bit of water and shake, until it is a runnier consistency. My bottles of paint were new so I used some squeeze bottles to mix the paint and water.
Grab a drinking straw and start blowing the paint around to make crazy hair designs. :) Let dry.
Fill out the questionnaire. If your child is old enough, he/she can fill it out, otherwise you can dictate. Just make sure that they understand that the answers should be about their Daddy (like they are writing directly to him; for example "Your Name" will be Dad's name and not theirs).
Check out our video on how to make them: