Simple Science Experiment for Kids: Why are there craters on the moon?
Big Brother had his first science fair this past week! He is still very interested in learning about outer space, so he chose (with a little direction) to do his science fair project answering the question, "Why are there craters on the moon?"
We created this poster detailing a simplified version of the scientific process.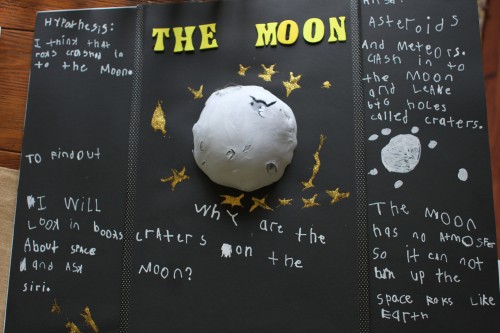 We even made a "puffy moon" using shaving cream and glue!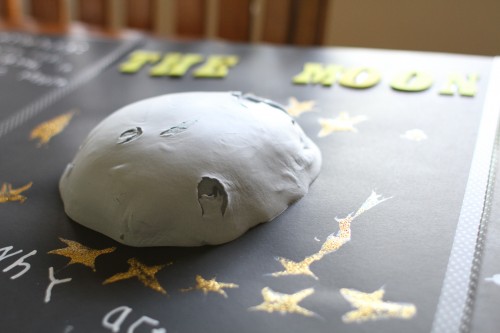 Finally, we completed a simple experiment to illustrate the impact of a crater. This post was inspired by this idea from Fumbling through Parenthood. Instead of using the "moon sand", I found that "cloud dough" held the shape of the "meteors" much more effectively.
Here is what you'll need for this demonstration:  
4 cups of flour
1/2 cup of baby oil
small pebbles or rocks
Round cake pan
(Don't mind the specks of black in our "moon dough". I attempted to color it using black liquid watercolor. Obviously, it didn't work.)  :)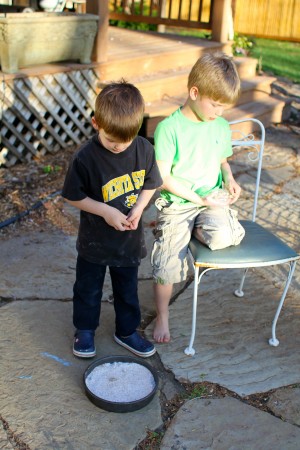 Have your child(ren) drop the pebbles onto the pan.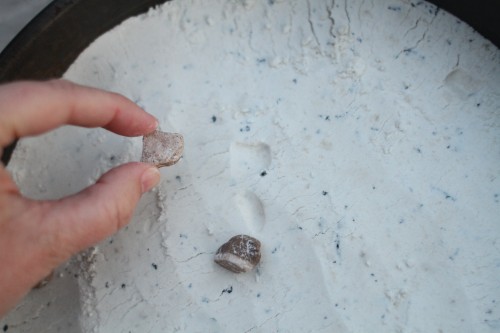 Observe the "craters" left by the pebbles.
We also talked about how the moon is more susceptible to craters from space rocks than Earth. Earth's atmosphere will burn most meteorites and asteroids before they come in contact with Earth's surface. The moon, however, does not have an atmosphere to protect it!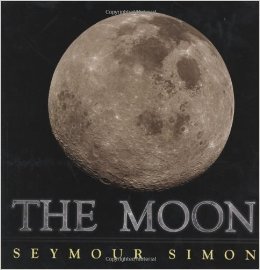 The Moon by Seymour Simon
What is your favorite science fair experiment???