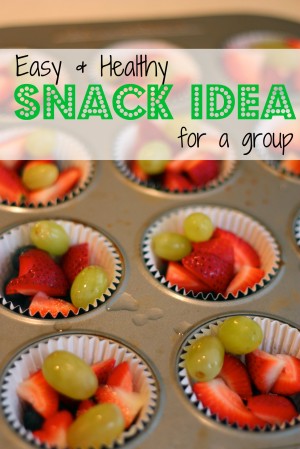 Looking for a healthy snack to easily dole out to a group of kids (or adults)? Here's an idea…
:: Cut up some fresh fruit. Our favorites are strawberries, blueberries, grapes, and pineapple.

:: Put foil cupcake liners into your muffin tin (I left the paper liner in there as well).

:: Fill with your fruit and distribute!
This would be perfect for a child's birthday party or for snacks at school! The fruit stays in the cup and the kids can eat it with their hands, so you wouldn't have to worry about having plates or utensils!
What's your favorite snack idea for children???