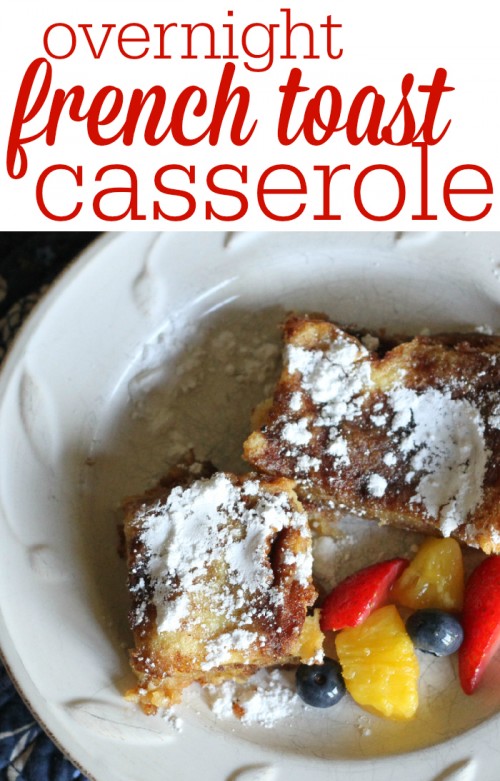 I am probably the most UN-MORNING person in the entire world. Seriously. I am pretty much a Zombie until 9, at the earliest. But on the rare occasion that I do fix breakfast for my family (that doesn't include a bowl of cereal, yogurt, or an Eggo waffle), I want it to be something I can prepare the night before and throw in the oven in the morning (have I told you I'm not a morning person?). This French Toast Casserole is the perfect EXTRA SPECIAL breakfast!
You can print the recipe here. It is adapted slightly from Frugal Upstate.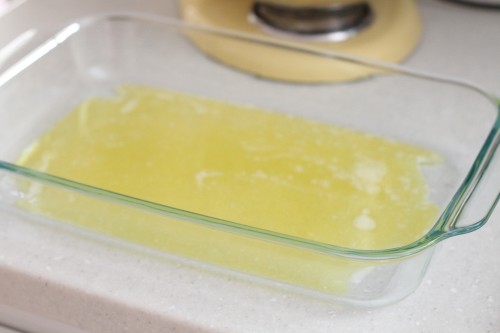 1. Melt 1/2 cup of butter and pour it in the bottom of the 9×13 casserole dish.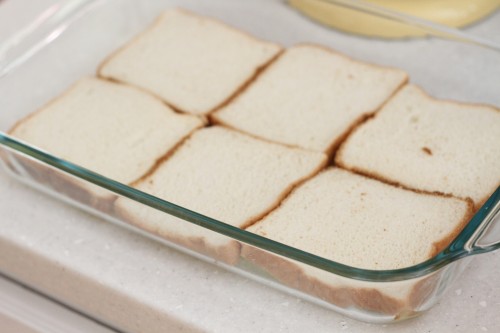 2. Lay 6 pieces of white bread on top of the melted butter.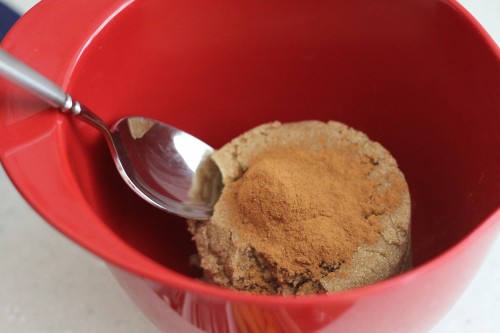 3. Mix 3/4 cup of brown sugar and 1 teaspoon of cinnamon.
4. Pour half of the brown sugar mixture on top of the first layer of bread.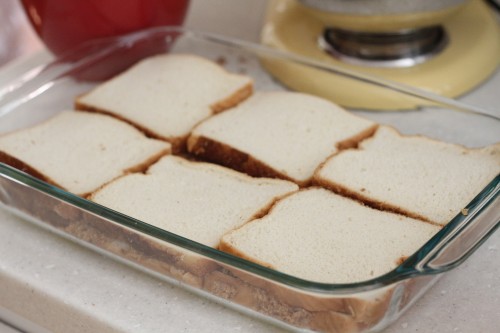 5. Add the second layer of six pieces of bread over the top of the brown sugar mixture.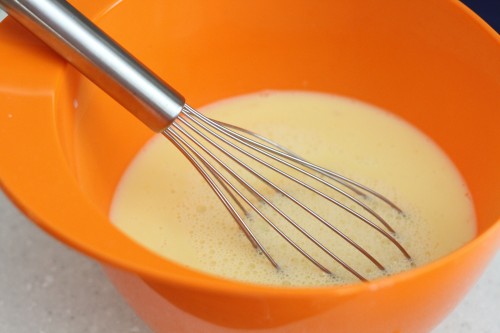 6. In a separate bowl, mix 5 beaten eggs, 1 1/2 teaspoons vanilla extract, and 1 1/2 cups of milk.
7. Pour the egg mixture over the casserole.
8. Top with the remaining brown sugar mixture.
9. Cover and refrigerate overnight.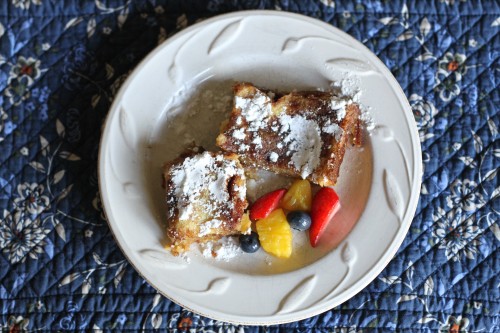 10. The next morning, cover the casserole dish with aluminum foil and then bake at 350 degrees for 30 minutes. Uncover and bake for another 15 minutes. Cool for 5 minutes and then sprinkle with powdered sugar.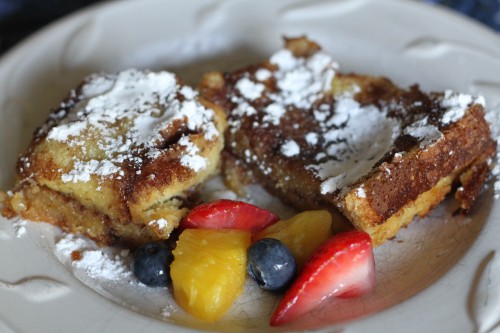 We served with a side of fruit: Yummy!!!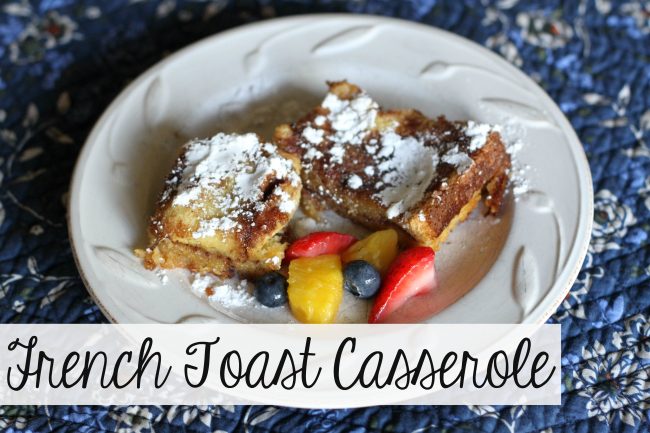 What's your favorite easy breakfast recipe???