How to Learn at Home During a Pandemic
Wondering how your child can learn at home during this pandemic?  A comprehensive list of at-home resources for families to use during the coronavirus pandemic.  Our Home Learning Tool Kit is helpful for kids of all ages!
First of all, I am praying fervently for the entire world as we face the most devastating health crisis of our time.  But as harmful and destructive as the COVID-19 virus is, may we choose to look for the good each day and use this time to bond together as a family.
To our medical professionals, first responders, and military families, we are so grateful for you!  As the world takes a step back, you step up to the plate for the rest of humanity!  Thank you!
Our schools are currently on spring break so we have not received word on whether they will be closing schools next week or not, but I know that so many in the country are facing school closures of up to six weeks!
How to Learn at Home During Coronavirus Pandemic
Below I have compiled a comprehensive list of home learning resources to use during the COVID-19 Crisis.  I will continue to add to this list as I find things that might be helpful!  I am not a huge advocate of digital learning as I feel like hands-on experiences are so much more valuable for our children, but I am thankful that during this crisis we have many resources online to help us keep our kids engaged and learning!
Read at Home
If nothing else, this crisis affords us more time to read!  Read, read, read!  Read a book for pleasure (here are some of my favorites from last year), read aloud to your children (even my 10-year old still likes me to read to him), and encourage your children to read independently.  One of my favorite things to do during the summer when my kids were younger was to read a chapter (or two) aloud during lunch of an endearing chapter book.  This keeps everyone engaged while sitting at the table.
Local libraries might be closed, but you can download the Kindle app on your device or listen to an audio book.  My favorite app to use for audio books is Libby — it is completely free to use if you already have a library card.  You could even consider swapping books with people in your area (using porch drop-off) if you are having a hard time finding reading material.
Check out this post on ways to make reading more fun!
Having structure will definitely help keep everyone sane during long days at home.  Several years ago I created this Printable Summer Schedule that would be helpful!  Add some magnets on the back and put in on your fridge to keep everyone accountable!
My friend Amy over at Teach Mama also shared a printable Homeschooling schedule for families to use.
Home Learning Resources for For Toddlers and Preschoolers
31 Days of Indoor Activities for Toddlers
Activities by Subject:
30 Days of Reading Fun for Beginning Readers
Home Learning Resources for School-Age Children
My blog focuses on activities for children birth through age 6, but my children are currently 12, 10, and 6 so I also have lots of activities for school-age children.
Activities for School-Age Children
Here are some additional resources:
Khan Academy is completely free and is a comprehensive standards-based online teaching tool for grades Pre-K through high school.  They also offer an app for children ages 2 through age 7.  Below are the subjects you can find with video tutorials and quizzes for each grade/subject:
I buy these books every summer and we never seem to make it all the way through, so this will offer us a head start!  These books are already pre-packaged and standards-based.
Scholastic has created this website with day-by-day activities for you to do with your children according to their grade level.  Their website features books that can be read online and activities to go with each book.
When I asked my 10-year old what websites he liked for math practice, this was the first one he mentioned.  This website has lots of activities for grades Pre-K through 6th grade!
Spiritual Development
Now is the perfect time to focus on building our faith during these uncertain times.  Here are some resources that might help your family navigate these unchartered waters.
Work on memorizing scripture together as a family at the dinner table!  Our family has used these cards for YEARS (off an on) and my kids always get excited when they hear a scripture quoted that they memorized.  Print them here.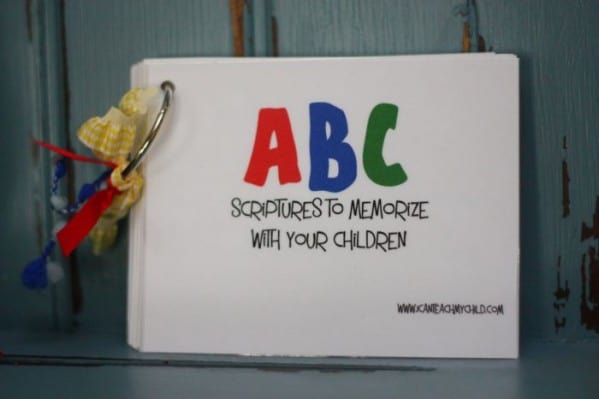 I don't know about you, but my kids always need help practicing their handwriting!  This Proverbs-a-Day Handwriting practice book helps kids reflect on important scripture while practicing penmanship.
I grew up listening to Adventures in Odyssey and now my kids love listening as well (they even recorded their own episode when we went to Focus on the Family in Colorado Springs a few years ago).  You can get a 1-month free trial of their membership and have access to ALL episodes ever recorded!
Other audio dramas we enjoy: Jonathan Park, The Life of Jesus, Under Drake's Flag, The Brinkman Adventures
Twelve of the world's most famous museums offer virtual tours!  Museums that offer this service are the British Museum (London), Guggenheim Museum (New York), National Gallery of Art (Washington, D.C.), Musee d'Orsay (Paris), National Museum of Modern and Contemporary Art (Seoul), Pergamon Museum (Berlin), Rijksmuseum (Amsterdam), Van Gogh Museum (Amsterdam), The J. Paul Getty Museum (Los Angeles), Uffizi Gallery (Florence), MASP (Sao Paulo), and the National Museum of Anthropology (Mexico City).
You can also take Virtual Tours of:
The Hidden Worlds of National Parks 
Animal Cams:  Monterey Bay Aquarium, Panda Cam at the Atlanta Zoo,
Spend Time Outside
Assuming you have a yard or can get outside while still maintaining social distancing, now is the perfect time to spend as much time outdoors as possible.  Not only is fresh air and sunshine known to help stave off viruses, being outside is also good for the soul and everyone's mental health.  Parks may be closed (as our local parks are), but take nature walks as often as possible!
31 Days of Outdoor Activities for Toddlers
Encourage your family to think of others during this difficult time.  There are so many people hurting and struggling around the world.  Our elderly in nursing homes cannot have visitors in order to protect them from illness.  Medical professionals are working their tails off to help the rest of us.  Here are some service project ideas you and your family can do from afar.
What other suggestions do you have for how to learn at home during the Coronavirus pandemic?