I Love You to Pieces Craft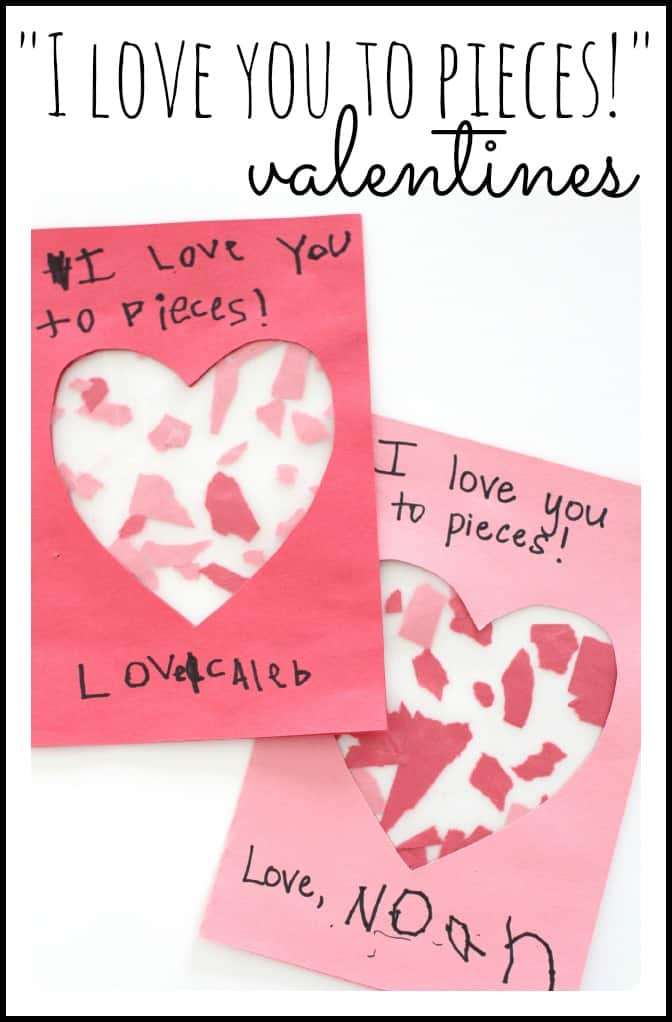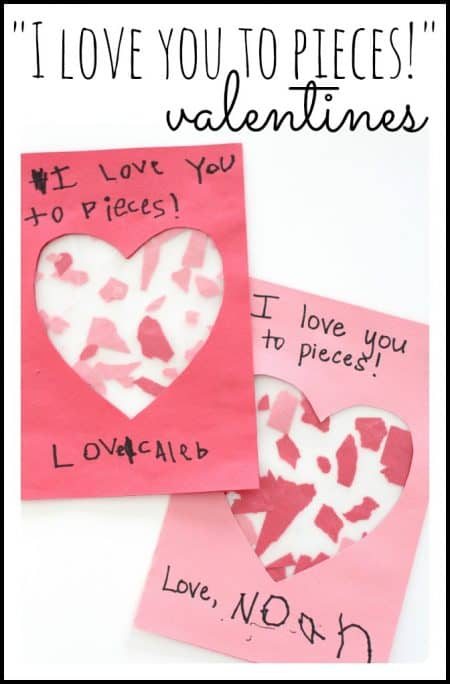 This simple "I Love You to Pieces" Craft is the perfect personalized Valentine gift for parents, grandparents, and friends! It is also great for practicing fine motor skills because it requires your child to tear small pieces of paper, which is excellent for developing the small muscles in the hands. :)  This would make a Valentine activity for 3 to 5 year olds.
I Love You To Pieces Craft
Materials Needed:  
construction paper,
scissors,
markers,
a glue stick.
Instructions: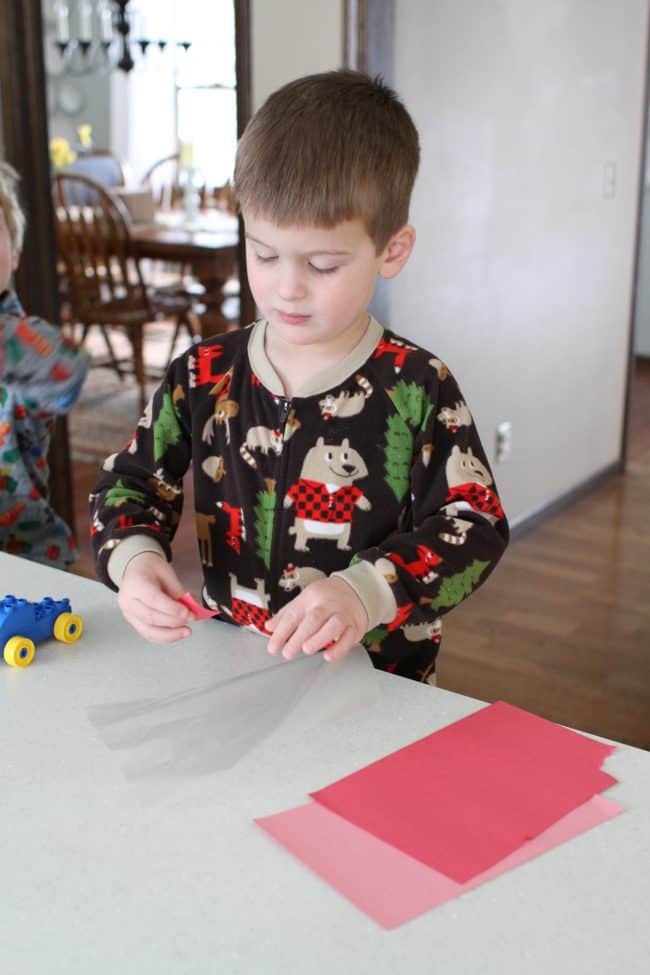 1. Lay out a small piece of clear contact paper with the backing removed. Give your child some pieces of construction paper.
2. Have your child tear the construction paper in the tiniest pieces possible. This is GREAT fine motor practice and helps to develop those small muscles in the fingers!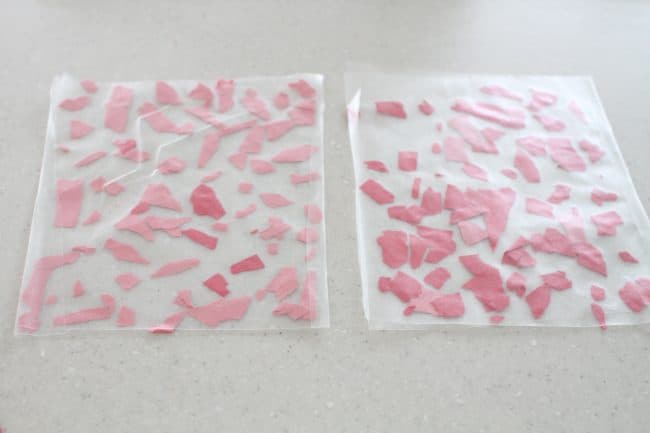 3. Once your child is finished tearing paper and placing it on the sticky part of the contact paper, cut out another piece of contact paper the same size and sandwich the tiny pieces in between the two sheets of contact paper.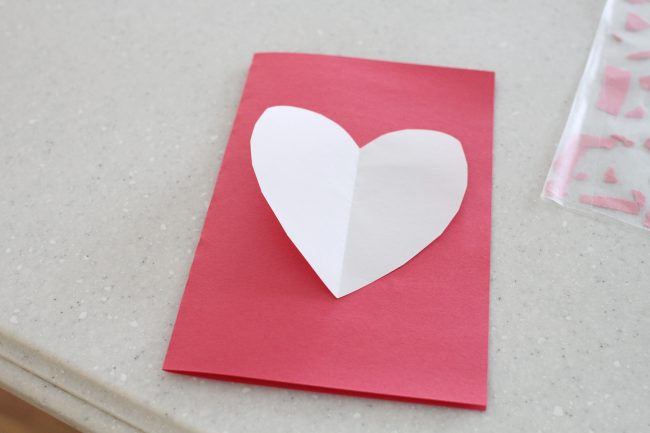 4. Fold another piece of construction paper in half. Use a template to trace a heart in the center of the folded paper.
5. Carefully cut the heart shape out of both layers of your folded piece of construction paper.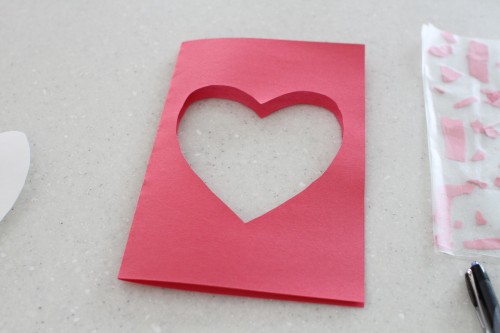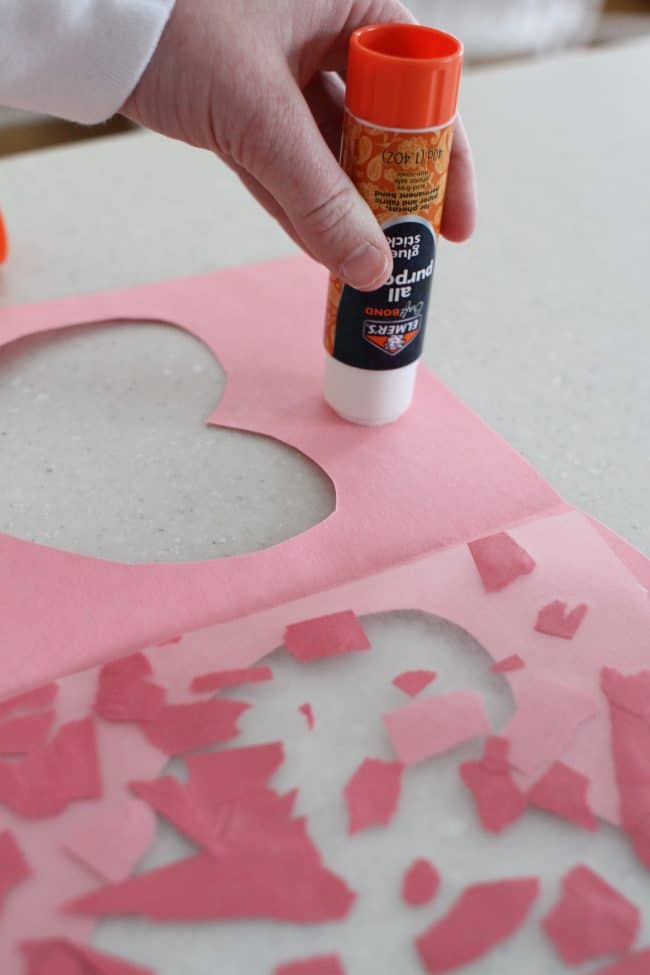 6. Lay your contact paper inside the construction paper with the heart cut out. Use a glue stick on the inside, fold, and press.
Looking good!
7. If your child is able, have him/her write "I love you to pieces!" on their creation. If they aren't able to write the entire thing, at least encourage your child to write his/her name.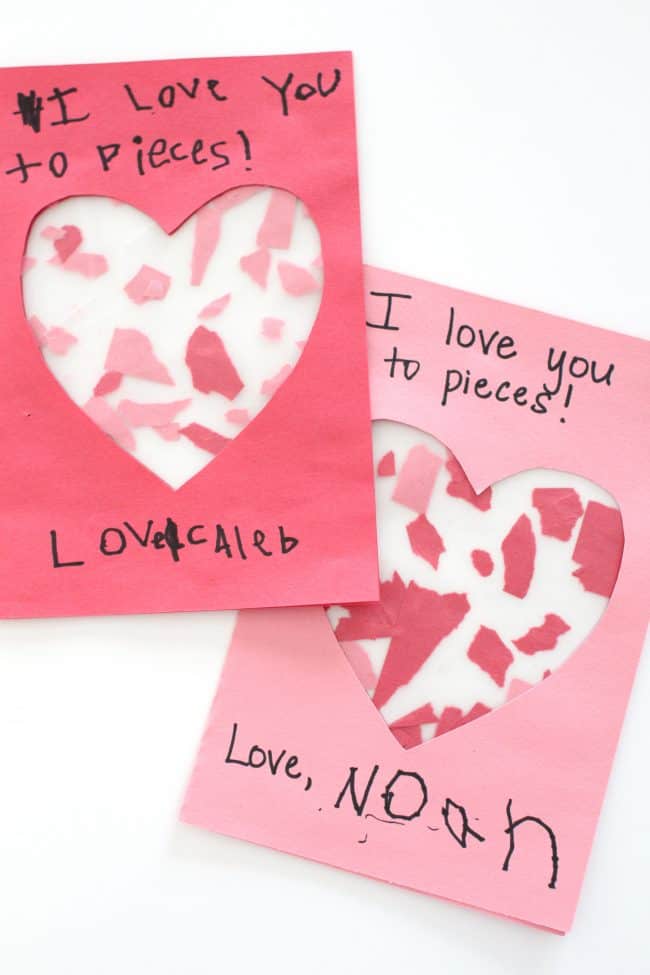 Head over to see these amazing printable non candy Valentine ideas!
This post was first published 2014. Updated 2019.
Check out more fun Valentines Day ideas: