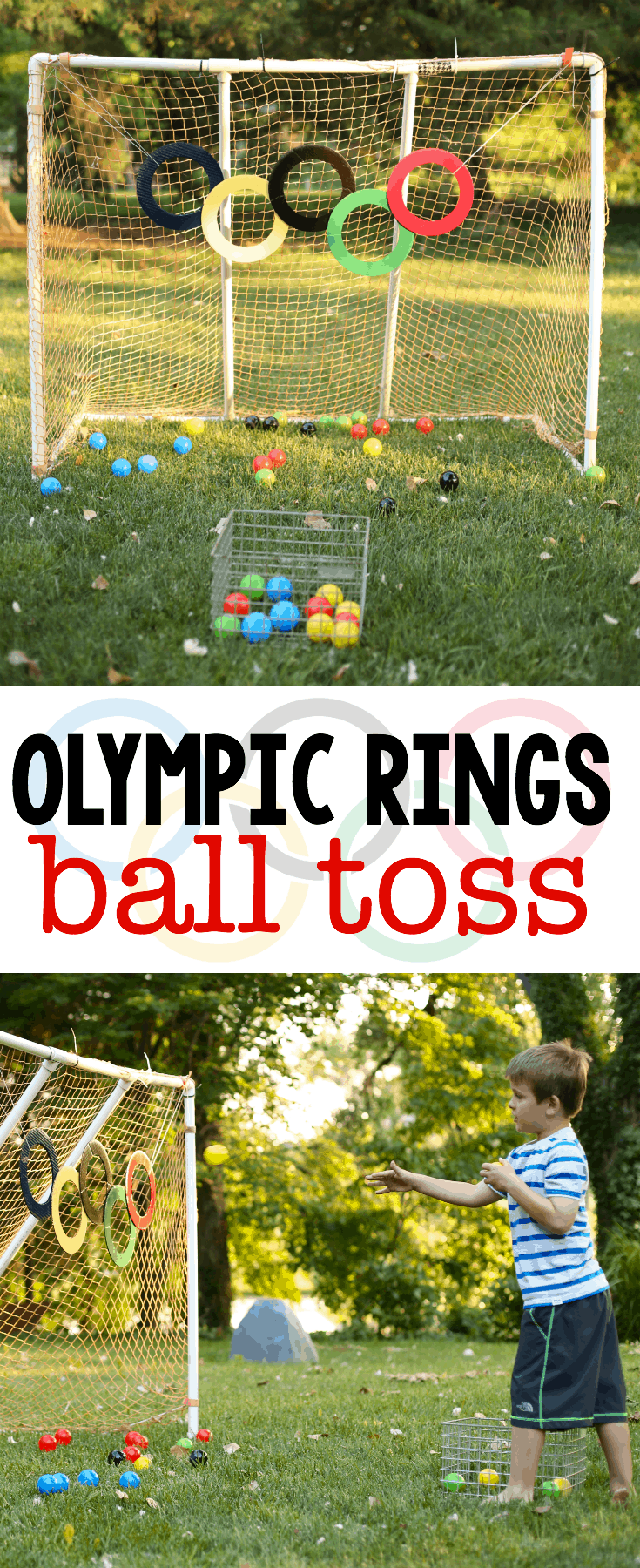 Today is our first day of our "A Very Toddler Olympics" series I am co-hosting along with Kristina from Toddler Approved! To kick off this series, we chose to do this Olympic Rings Ball Toss. This activity is great for both gross motor development and color recognition. It can be used indoors or outdoors and can be differentiated for a variety of ages (younger kids can toss the balls through the rings a few inches away while older kids can throw them from several feet away).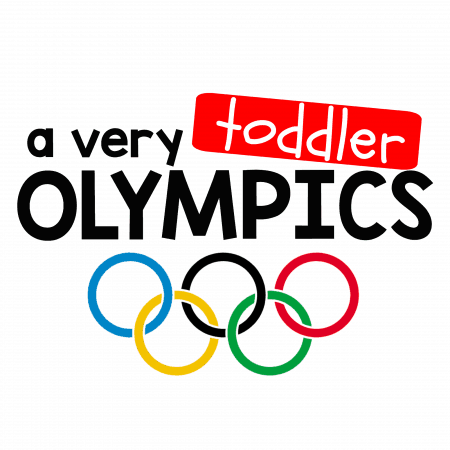 Toddlers might not show an appreciation for the history of the Olympic rings, but I think it is worthwhile to mention nonetheless. :)
"The Olympic symbol consists of five interlaced rings of equal dimensions, used alone, in one or in five different colours, which are, from left to right, blue, yellow, black, green and red. The Olympic symbol (the Olympic rings) expresses the activity of the Olympic Movement and represents the union of the five continents and the meeting of athletes from throughout the world at the Olympic Games.

When Pierre de Coubertin [co-founder of the modern Olympic Games] created the Rings in 1913, the five colours combined with the white background represented the colours of the flags of all nations at that time, without exception." –Olympic.org
Here's what you'll need:
5 10″ cardboard cake boards (or you can use paper plates, they just aren't as sturdy)
Xacto Knife and Mat
Pencil
Circle stencil (I used a salad plate)
Paint (I used spray paint)
Hot Glue Gun
String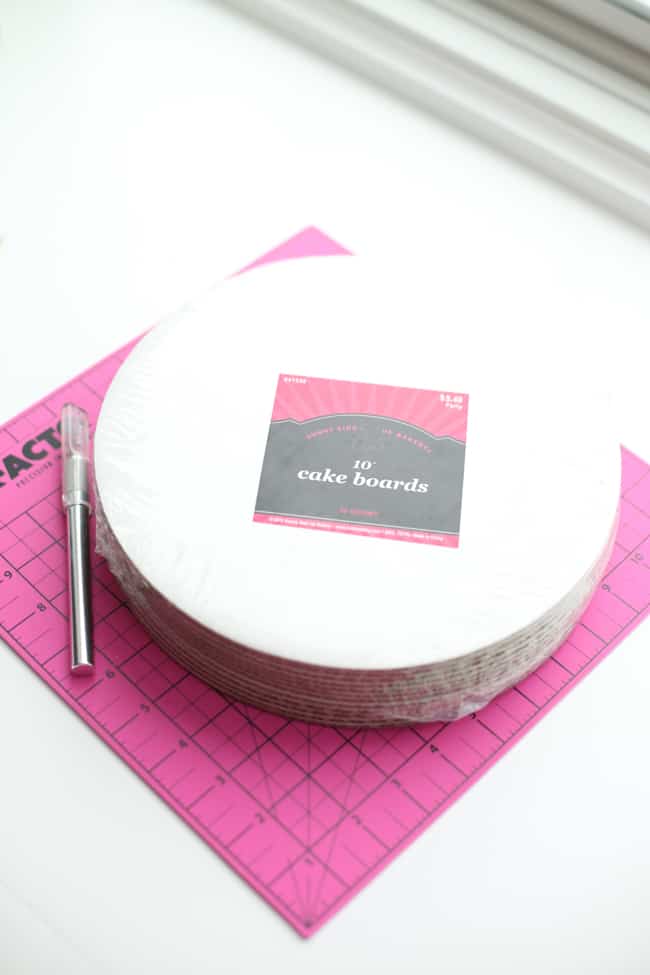 1. Use the pencil to draw a circle in the center of each cake board. I used a salad plate as my stencil.
2. Cut using the Xacto knife (make sure you have a self-healing mat underneath).
3. Repeat 4 more times. Paint each circle, using either acrylic paint or spray paint.
4. Use a hot glue gun to secure each ring to the other. Hang it up with string. I hung mine in the center of our DIY soccer goals. You could easily hang it on a fence, between two trees or in a doorway.
5. Gather your colored balls. We didn't have any black balls, so I spray painted a few purple ones with leftover spray paint.
6. Have your child place each colored ball in its coordinating color of ring. Young children can do it from a few inches away while older kids can stand back several feet. The soccer goal helped to keep all the balls contained.
Be sure to hang onto the Olympic Rings…I have another activity to share later in the week!
Go here to get this free eBook: